Gift Planning
Planned Giving
Find out what types of assets make the best planned gifts. Learn about gifts of cash, securities and property.
Bob and Mary Are Giving Smarter and Achieving Their Dreams...Find Out How You Can Too!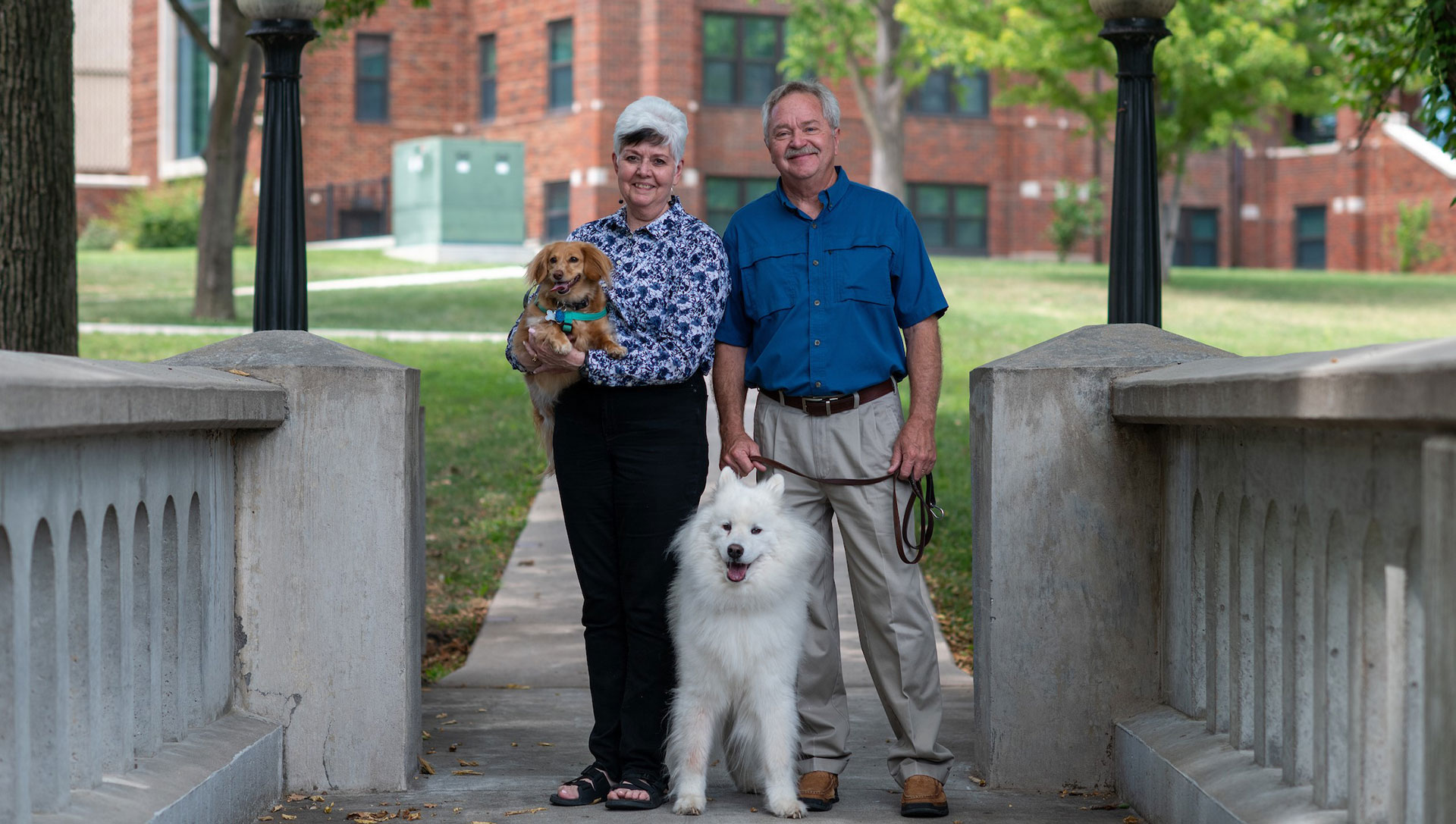 Bob and Mary first met at Two-Bit Flicks, a 25-cent movie night held on Fridays in Brighton Lecture Hall. When the spring formal hosted by the women's dorm came around, Mary asked Bob to go with her. It was their first "official" date.
The rest, as the saying goes, is history. Or in Bob and Mary's case, it is natural history. That's because Emporia State also introduced them to a lifelong passion for the natural sciences.
Bob and Mary feel Emporia State was the catalyst for the life they've built together. Mary became a science educator for 6th, 7th, 8th and 9th grade students. Bob founded and served as director of the Great Plains Nature Center and became a renowned nature photographer.
Now they want others to have the same opportunity they did. They want to help students come to ESU and discover a passion they can follow for the rest of their lives.
Bob and Mary found a simple and easy way to achieve this dream. When they set up their trust, they named Emporia State as a beneficiary.
What's your dream?
Learn how easy it is to make your dream a reality by naming Emporia State University in your will or trust. Contact Angela Fullen, Director of Planned Giving at the Emporia State University Foundation. She can answer your questions or help you get started. If you have already named Emporia State in your will or trust, let us know. We will make sure your gift does everything you want it to do.
"I would encourage anyone, if they are thinking about doing something like this, to contact the Foundation. For us, it has been a great experience." - Mary Butel
Getting Started is Easy
Not sure how to take the first step? We've got just the thing you need. Download your free Will and Estate Planning Guide. This guide is an easy way to get started on, or update, your estate plan. It will help you explore your options at your own pace. It's free, easy and yours to keep.
Download your copy today or contact Angela Fullen to request a printed copy.

Angela Fullen
Director of Planned Giving
Telephone: 620-341-6465
[email protected]

Monday September 25, 2023
Finances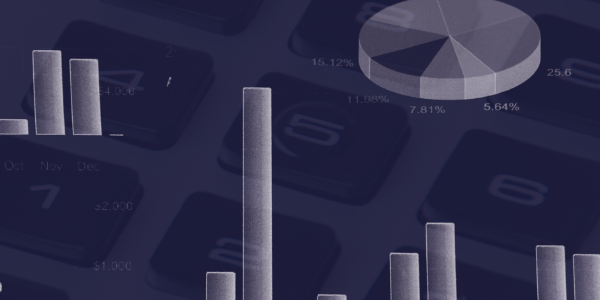 Alphabet Posts First Quarter Earnings
Alphabet Inc. (GOOGL) released its latest quarterly earnings on Tuesday, April 25. The tech titan's reported revenue exceeded expectations causing shares to rise 5% following the earnings release.

The company reported revenue of $69.79 billion, up 3% from $68.01 billion during the same quarter last year. Revenue surpassed analysts expected quarterly revenue of $68.96 billion.

"We are pleased with our business performance in the first quarter, with Search performing well and momentum in Cloud," said Alphabet CEO, Sundar Pichai. "We introduced important product updates anchored in deep computer science and AI. Our North Star is providing the most helpful answers for our users, and we see huge opportunities ahead, continuing our long track record of innovation."

Alphabet posted net income of $15.05 billion or $1.17 per adjusted share for the first quarter. This was down from $16.44 billion or $1.23 per adjusted share during the same time last year.

Alphabet, the parent company of Google, reported Google advertising revenue of $54.55 billion this quarter, down from $54.66 billion during the prior year's quarter. YouTube advertising revenue fell to $6.69 billion compared to $6.87 billion during the previous quarter. Google Cloud revenue came in at $7.45 billion, up from $5.82 billion one year ago. The earnings report included an announcement that on April 19, 2023, the company authorized a $70 billion stock buyback.

Alphabet Inc. (GOOGL) shares ended the week at $107.34, up 1.8% for the week.


Coca-Cola Serves Up Earnings

Coca-Cola Company (KO) released its first quarter earnings report on Monday, April 24. The soft drink company's stock remained relatively unchanged after reporting increased revenue and income for the quarter.

Coca-Cola posted net revenue of $10.98 billion for the quarter. This is up 5% from $10.49 billion in revenue reported at the same time last year and well above Wall Street's expectation of $10.80 billion.

"We are encouraged by our first quarter 2023 results," said Coca-Cola CEO, James Quincey. "Our system alignment is stronger than ever, and our networked organization is allowing us to adapt as needed. We continue to invest for the long term, strengthening our capabilities to drive sustainable value for our stakeholders. We have the right portfolio, the right strategy and the right execution to deliver in the marketplace. We are confident in our ability to deliver on our 2023 objectives."

Coca-Cola reported net income of $3.11 billion, up 12% from $2.78 billion in the same quarter last year. On an adjusted earnings per share basis, Coca-Cola reported earnings of $0.72 per share, up from $0.64 per share at this time last year.

The iconic Atlanta-based beverage company announced its recent collaboration with emerging technologies such as OpenAI and Bain & Company to use ChatGPT and DALL-E to enhance marketing capabilities, business opportunities and improve customer service. The sparkling soft drinks segment, the company's namesake product segment and the sparkling flavors segment, each grew 3% in the quarter. Coca-Cola Zero Sugar grew 8%, while the company's hydration, sports, coffee and tea department grew 4%.

Coca-Cola Company (KO) shares closed at $64.15, relatively unchanged for the week.


General Motors Rolls Out Earnings

General Motors Company (GM) reported quarterly earnings on Tuesday, April 25. The automaker reported better-than-expected revenue for the first quarter as electric vehicles remain in high demand.

General Motors announced revenue of $39.99 billion for the quarter, up 11% from $35.98 billion at this time last year. Revenue beat analysts' expectations of $38.96 billion.

"Once again, we delivered strong earnings thanks to healthy customer demand for our vehicles, our intense focus on operational excellence, and great teamwork between GM, our dealers, our suppliers and our unions," said General Motors CEO, Mary Barra in a letter to shareholders. "All in all, it remains a truly exciting time for General Motors, and we thank you for your continued support and confidence."

General Motors reported quarterly net income of $2.40 billion or $2.21 per diluted and adjusted share. This was down from $2.94 billion or $2.09 per diluted and adjusted share during the same quarter last year.

The automotive manufacturing company recently ranked second in the U.S. market for electric vehicles (EVs) and increased its EV market share by eight percentage points. The company delivered over 20,000 EVs during the quarter due to record sales of its Chevrolet Bolt EV, Bolt EUV and Cadillac LYRIQ. General Motors announced plans to produce 400,000 EVs from 2022 to the first half of 2024. Due to continued demand for its vehicles, General Motors updated its guidance for 2023 and expects income to reach between $11 billion and $13 billion.

General Motors Company (GM) shares ended the week at $33.04, down 2.4% for the week.

The Dow started the week of 4/24 at 33,805 and closed at 34,098 on 4/28. The S&P 500 started the week at 4,132 and closed at 4,169. The NASDAQ started the week at 12,053 and closed at 12,227.

Treasury Yields Vary
U.S. Treasury Yields fluctuated during the week as investors assessed the latest economic data and its impact on the Federal Reserve's monetary policy decisions. Yields dipped on Friday in reaction to declining unemployment claims.

On Thursday, the U.S. Department of Commerce announced that gross domestic product (GDP), which measures the production of all U.S. goods and services, on an annualized basis rose 1.1% during the first quarter. This was a slowdown from economists' expected growth of 2% and a retreat from the previous quarter's GDP of 2.6%.

"The slightly cooler than expected GDP report will not prevent the Fed from making another quarter percentage point rate hike at its decision next Wednesday," said chief economist for Comerica Bank, Bill Adams. "The Fed wants the economy to run below potential for a while to allow supply and demand to get into better balance."

The benchmark 10-year Treasury note yield opened the week of April 24 at 3.58% and traded as low as 3.38% on Wednesday. The 30-year Treasury bond opened the week at 3.78% and traded as low as 3.63% on Wednesday.

On Thursday, the U.S. Department of Labor reported that initial claims for unemployment decreased by 16,000 to 230,000 for the week ending April 22. Continuing unemployment claims decreased 3,000, reaching 1.86 million.

"The slow march upwards of initial claims since the beginning of the year offered some evidence that labor demand is moderating," said U.S. Economist at Oxford Economics, Matthew Martin. "In recent weeks, however, the level of jobless claims has leveled off, reminding us that labor markets are still relatively tight and workers who are losing their jobs are finding it relatively easy to find work."

The 10-year Treasury note yield finished the week of 4/24 at 3.42%, while the 30-year Treasury note yield finished the week at 3.68%.

30-Year Mortgage Rate Continues to Rise
Freddie Mac released its latest Primary Mortgage Market Survey on Thursday, April 27. The survey showed the 30-year fixed mortgage rate continued to rise for the second week in a row.

This week, the 30-year fixed rate mortgage averaged 6.43%, up from last week's average of 6.39%. Last year at this time, the 30-year fixed rate mortgage averaged 5.10%

The 15-year fixed rate mortgage averaged 5.71% this week, down from 5.76% last week. During the same week last year, the 15-year fixed rate mortgage averaged 4.40%.

"The 30-year fixed-rate mortgage increased modestly for the second straight week, but with the rate of inflation decelerating rates should gently decline over the course of 2023," said Freddie Mac's Chief Economist, Sam Khater. "Incoming data suggest the housing market has stabilized from a sales and house price perspective. The prospect of lower mortgage rates for the remainder of the year should be welcome news to borrowers who are looking to purchase a home."

Based on published national averages, the savings rate was 0.39% as of 4/17. The one-year CD averaged 1.54%.

Editor's Note: The publicly available financial information is offered as a helpful and informative service to our friends. This article is not an endorsement of any company, product or service.
Published April 28, 2023
Previous Articles
Bank of America Reports Earnings
Acuity Brands Posts Earnings Reports