Gift Planning
Planned Giving
Find out what types of assets make the best planned gifts. Learn about gifts of cash, securities and property.
Bob and Mary Are Giving Smarter and Achieving Their Dreams...Find Out How You Can Too!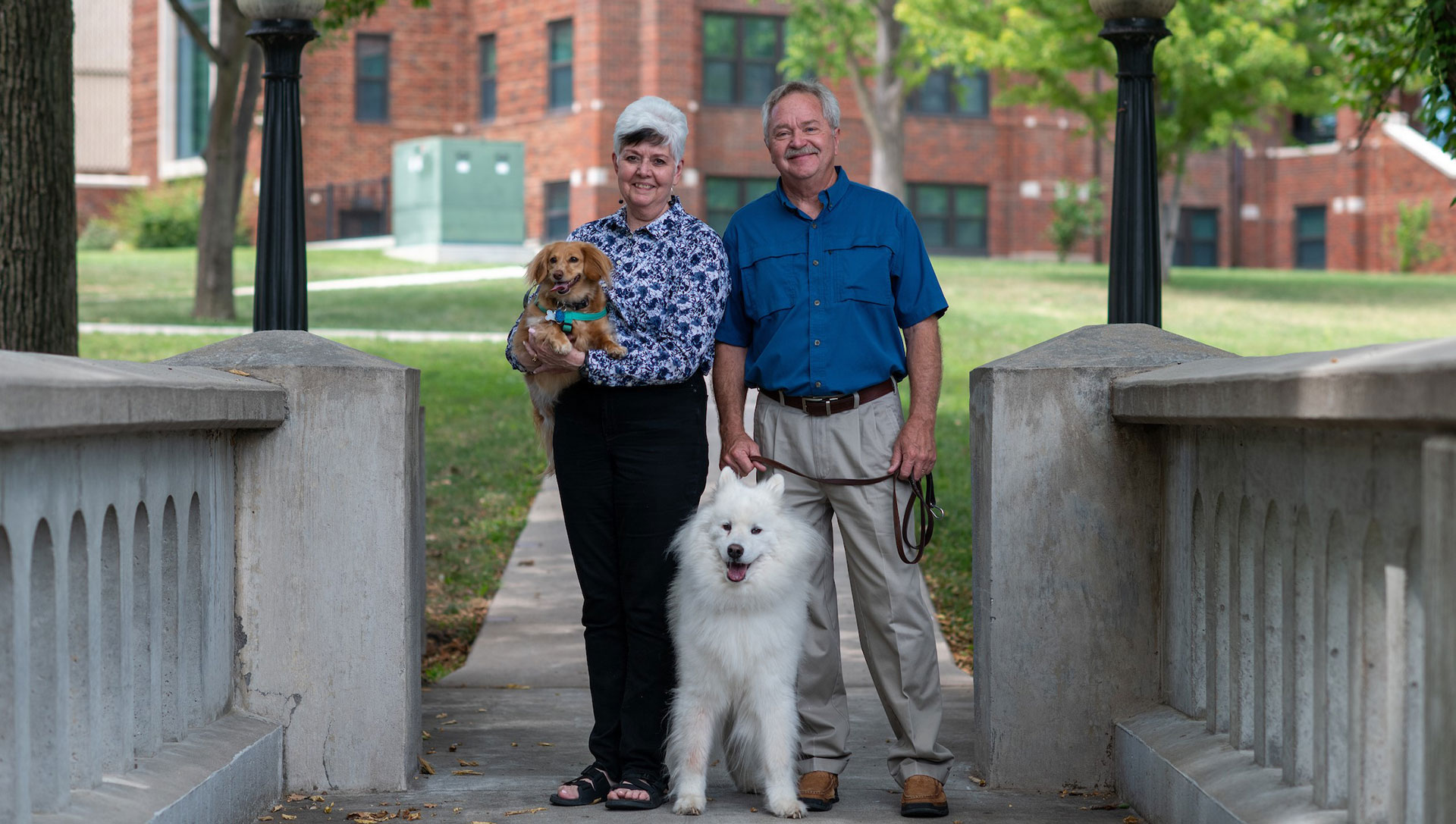 Bob and Mary first met at Two-Bit Flicks, a 25-cent movie night held on Fridays in Brighton Lecture Hall. When the spring formal hosted by the women's dorm came around, Mary asked Bob to go with her. It was their first "official" date.
The rest, as the saying goes, is history. Or in Bob and Mary's case, it is natural history. That's because Emporia State also introduced them to a lifelong passion for the natural sciences.
Bob and Mary feel Emporia State was the catalyst for the life they've built together. Mary became a science educator for 6th, 7th, 8th and 9th grade students. Bob founded and served as director of the Great Plains Nature Center and became a renowned nature photographer.
Now they want others to have the same opportunity they did. They want to help students come to ESU and discover a passion they can follow for the rest of their lives.
Bob and Mary found a simple and easy way to achieve this dream. When they set up their trust, they named Emporia State as a beneficiary.
What's your dream?
Learn how easy it is to make your dream a reality by naming Emporia State University in your will or trust. Contact Angela Fullen, Director of Planned Giving at the Emporia State University Foundation. She can answer your questions or help you get started. If you have already named Emporia State in your will or trust, let us know. We will make sure your gift does everything you want it to do.
"I would encourage anyone, if they are thinking about doing something like this, to contact the Foundation. For us, it has been a great experience." - Mary Butel
Getting Started is Easy
Not sure how to take the first step? We've got just the thing you need. Download your free Will and Estate Planning Guide. This guide is an easy way to get started on, or update, your estate plan. It will help you explore your options at your own pace. It's free, easy and yours to keep.
Download your copy today or contact Angela Fullen to request a printed copy.

Angela Fullen
Director of Planned Giving
Telephone: 620-341-6465
[email protected]

Monday September 25, 2023
Finances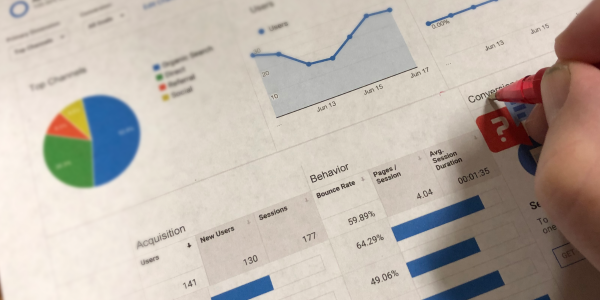 Jack in the Box Serves Up Quarterly Earnings
Jack in the Box Inc. (JACK) reported its second quarter earnings on Wednesday, May 17. The fast-food company's shares rose 3.4% following the release of the report.

The company reported revenue of $395.7 million for the quarter, beating analysts' expected revenue of $382.7 million. This was up from $322.3 million in revenue reported at the same time last year.

"The momentum in our business continued throughout the second quarter, reflected in outstanding sales, positive net unit growth, improved margin performance and the signing of a development agreement for expansion into Mexico," said Jack in the Box CEO, Darin Harris. "Over the last year we have been focused on the execution of our strategy, and the results are beginning to show."

The company reported net earnings of $26.5 million for the quarter or $1.27 adjusted earnings per share. This is up from $7.8 million or $0.37 adjusted earnings per share during the same quarter last year.

Jack in the Box reported systemwide same-store sales growth of 9.8% during the quarter, while Del Taco systemwide sales grew 3.2%. Company owned same-store sales saw an increase of 9.5%, while Del Taco same-store sales increased 3.2%. During the second quarter, Jack in the Box added four development agreements for 33 future restaurants, including 22 restaurants in Mexico, totaling 76 agreements for 335 restaurants since the launch of the development program. The fast-food chain also refranchised 17 Del Taco restaurants that included development agreements for both Jack in the Box and Del Taco to enter Montana and Wyoming for the first time in each brand's history.

Jack in the Box Inc. (JACK) shares ended the week at $92.69, down 3% for the week.


Home Depot Supplies Earnings

The Home Depot, Inc. (HD) released its first quarter earnings report on Tuesday, May 16. The home improvement retail corporation reported its largest revenue miss in nearly two decades, causing shares to fall 2% following the release of the report.

The company reported revenue of $37.26 billion, down 4.2% from $38.91 billion during the same quarter last year. Revenue came in below analysts' expectations of $38.28 billion.

"After a three-year period of unprecedented growth for our sector, during which we grew sales by over $47 billion, we expected that fiscal 2023 would be a year of moderation for the home improvement market," said Home Depot CEO, Ted Decker. "Our sales for the quarter were below our expectations primarily driven by lumber deflation and unfavorable weather, particularly in our Western division as extreme weather in California disproportionately impacted our results."

Home Depot reported quarterly net earnings of $3.87 billion, or $3.82 per diluted share. This is a 9% decrease from net earnings of $4.23 billion, or $4.09 per diluted share during the same quarter last year.

The Atlanta, Georgia-based home improvement retailer reported a 4.6% decrease in U.S. comparable store sales. The company also reported a 4.8% decrease in customer transactions during the quarter, with an average ticket of $91.92, declining 0.2% for the same period last year. Home Depot updated its 2023 outlook following the results, expecting between a 2% and 5% decline in sales and comparable sales and between a 7% and 13% decline in diluted earnings per share compared to fiscal 2022.

The Home Depot, Inc. (HD) shares ended the week at $290.88, relatively unchanged for the week.


TJX Released Earnings Report

TJX Companies, Inc. (TJX) announced its first quarter earnings on Wednesday, May 17. The multinational off-price department store corporation delivered strong revenue but fell slightly short of analysts' estimates.

The company reported first quarter net sales of $11.78 billion, up 3% from $11.41 billion reported during the same quarter last year. This fell below analysts' expectations of $11.82 billion.

"I am very pleased with our first quarter performance. We are set up extremely well to continue shipping fresh and compelling merchandise to our stores and online throughout the spring and summer," said TJX Companies CEO, Ernie Herrman. "Going forward, I am confident that we have significant opportunities to grow sales, drive customer traffic, capture market share, and improve the profitability of our company."

For the first quarter, TJX reported net income of $891 million, or $0.76 per adjusted share. This was up 52% from $587 million or $0.49 per adjusted share reported in the same quarter the previous year.

The Massachusetts-based parent company to T.J. Maxx, Marshalls and HomeGoods reported an increase in comparable store sales across multiple divisions, including a 5% increase in comparable store sales at Marmaxx, driven primarily by strong sales in apparel and accessories categories. As of the end of the first quarter, TJX operated a total of 4,865 stores in nine countries and five e-commerce sites, which includes 1,304 T.J. Maxx, 1,189 Marshalls, 901 HomeGoods, 81 Sierra, and 49 Homesense stores. For the second quarter, the company expects overall comparable store sales to be up 2% to 3% and diluted earnings per share to be between $3.49 to $3.58.

TJX Companies, Inc. (TJX) shares ended the week at $79.35, relatively unchanged for the week.

The Dow started the week of 5/15 at 33,321 and closed at 33,427 on 5/19. The S&P 500 started the week at 4,127 and closed at 4,192. The NASDAQ started the week at 12,301 and closed at 12,658.
Treasury Yields Fluctuate
U.S. Treasury Yields rose this week as investors remained optimistic about lawmakers' continuing discussions to raise the U.S. debt ceiling. Yields reacted with mild fluctuations to a pause on debt-ceiling negotiations and discussions from the Federal Reserve on monetary policy.

On Friday, Federal Reserve Chair Jerome Powell spoke at a conference hosted by the central bank in Washington D.C. Powell indicated that future decisions on monetary policy would be data dependent, hinting at a break from a series of rate hikes.

"We face uncertainty about the lagged effects of our tightening so far, and about the extent of credit tightening from recent banking stresses," said Powell. "So today, our guidance is limited to identifying the factors we'll be monitoring as we assess the extent to which additional policy firming may be appropriate to return inflation to 2%."

The benchmark 10-year Treasury note yield opened the week of May 15 at 3.47% and traded as high as 3.59% on Wednesday. The 30-year Treasury bond opened the week at 3.79% and traded as high as 3.89% on Wednesday.

On Thursday, the U.S. Department of Labor reported that initial claims for unemployment dropped by 22,000 to 242,000 for the week ending May 13, the largest drop since November 2021. Continuing unemployment claims decreased by 8,000 to 1.79 million.

"Jobless claims gave away most of the recent surge, which was driven by fraudulent activity in Massachusetts," said Bloomberg economist, Eliza Winger. "Aside from that anomaly, the increase in unemployment claims suggests a gradual easing of labor-market conditions. This is consistent with a look across a broader range of indicators."

The 10-year Treasury note yield finished the week of 5/19 at 3.68%, while the 30-year Treasury note yield finished the week at 3.93%.
Mortgage Rates Move Upward
Freddie Mac released its latest Primary Mortgage Market Survey on Thursday, May 18. The survey showed the 30-year mortgage rate edged higher after falling for two consecutive weeks.

This week, the 30-year fixed rate mortgage averaged 6.39%, up from last week's average of 6.35%. Last year at this time, the 30-year fixed rate mortgage averaged 5.25%.

The 15-year fixed rate mortgage averaged 5.75% this week, unchanged from last week. During the same week last year, the 15-year fixed rate mortgage averaged 4.43%.

"The 30-year fixed-rate mortgage averaged 6.39% this week, as economic crosscurrents have kept rates within a ten-basis point range over the last several weeks," said Freddie Mac's Chief Economist, Sam Khater. "After the substantial slowdown in growth last fall, home prices stabilized during the winter and began to modestly rise over the last few months. This indicates that while affordability remains a hurdle, homebuyers are getting used to current rates and continue to pursue homeownership."

Based on published national averages, the savings rate was 0.40% as of 5/15. The one-year CD averaged 1.54%.

Editor's Note: The publicly available financial information is offered as a helpful and informative service to our friends. This article is not an endorsement of any company, product or service.
Published May 19, 2023
Previous Articles
Rivian Rolls Out First Quarter Earnings
Starbucks Brews Up Quarterly Earnings
Alphabet Posts First Quarter Earnings
Bank of America Reports Earnings