Gift Planning
Planned Giving
Find out what types of assets make the best planned gifts. Learn about gifts of cash, securities and property.
Bob and Mary Are Giving Smarter and Achieving Their Dreams...Find Out How You Can Too!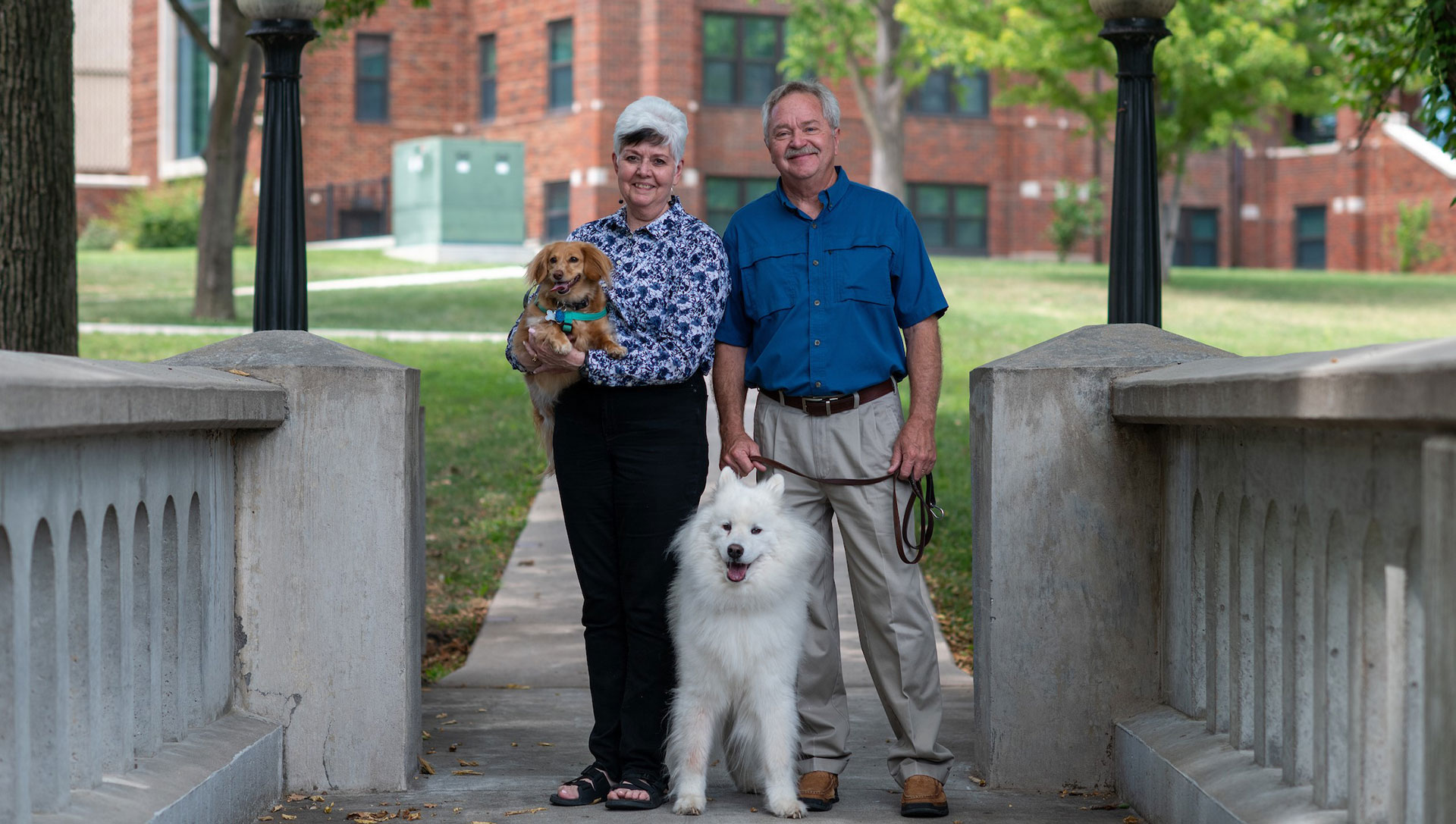 Bob and Mary first met at Two-Bit Flicks, a 25-cent movie night held on Fridays in Brighton Lecture Hall. When the spring formal hosted by the women's dorm came around, Mary asked Bob to go with her. It was their first "official" date.
The rest, as the saying goes, is history. Or in Bob and Mary's case, it is natural history. That's because Emporia State also introduced them to a lifelong passion for the natural sciences.
Bob and Mary feel Emporia State was the catalyst for the life they've built together. Mary became a science educator for 6th, 7th, 8th and 9th grade students. Bob founded and served as director of the Great Plains Nature Center and became a renowned nature photographer.
Now they want others to have the same opportunity they did. They want to help students come to ESU and discover a passion they can follow for the rest of their lives.
Bob and Mary found a simple and easy way to achieve this dream. When they set up their trust, they named Emporia State as a beneficiary.
What's your dream?
Learn how easy it is to make your dream a reality by naming Emporia State University in your will or trust. Contact Angela Fullen, Director of Planned Giving at the Emporia State University Foundation. She can answer your questions or help you get started. If you have already named Emporia State in your will or trust, let us know. We will make sure your gift does everything you want it to do.
"I would encourage anyone, if they are thinking about doing something like this, to contact the Foundation. For us, it has been a great experience." - Mary Butel
Getting Started is Easy
Not sure how to take the first step? We've got just the thing you need. Download your free Will and Estate Planning Guide. This guide is an easy way to get started on, or update, your estate plan. It will help you explore your options at your own pace. It's free, easy and yours to keep.
Download your copy today or contact Angela Fullen to request a printed copy.

Angela Fullen
Director of Planned Giving
Telephone: 620-341-6465
[email protected]

Monday September 25, 2023
Finances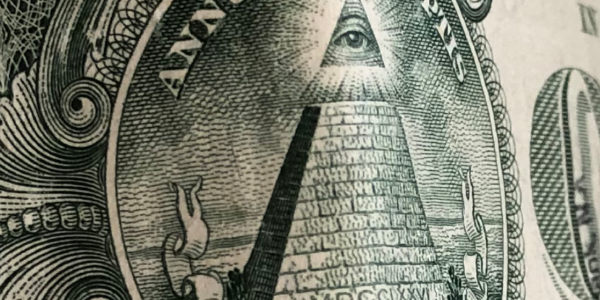 Zoom Posts Earnings
Zoom Video Communications, Inc. (ZM) released its first quarter earnings on Monday, May 22. The videoconferencing company topped revenue expectations, boosting the company's shares by over 5% in after-hours trading following the release.

The company reported revenue of $1.11 billion for the quarter, exceeding analysts' expectations of $1.08 billion. This was up 3% from $1.07 billion during the same quarter last year.

"Our customers see Zoom as mission-critical in how they collaborate internally and externally across the globe," said Zoom CEO, Eric Yuan. "The solid start to the year has enabled us to raise our outlook for fiscal year 2024 while continuing to invest in innovations such as AI to help make interactions more meaningful and communications more effective."

Zoom had net income of $15.44 million for the quarter or $0.05 per adjusted share. This was down 86% from net income of $113.66 million or $0.37 per adjusted share during the same quarter last year.

Zoom's Enterprise customers, those who subscribe directly through Zoom's sales team or partners, now number approximately 215,900, a 9% increase from one year ago. By the end of the first quarter, the company saw an increase of 23% to 3,580 of its customers contributing more than $100,000 in revenue compared to the same time last year. For the second quarter, Zoom expects revenue to be in the range of $1.11 billion to $1.12 billion.

Zoom Video Communications, Inc. (ZM) ended the week at $66.27, down 4% for the week.


DICK'S Sporting Goods Announces Earnings

DICK'S Sporting Goods Inc. (DKS) announced its first quarter earnings on Tuesday, May 23. The Pittsburgh-based sporting goods chain's stock rose almost 3% in premarket trades after reporting better-than-expected sales and earnings.

The retailer posted quarterly revenue of $2.84 billion, above analysts' expectations of $2.82 billion. This was up 5% from $2.70 billion at the same time last year.

"We are very pleased with our first quarter results. Even as consumers face macroeconomic uncertainties, our athletes have continued to prioritize sport and rely on DICK'S to meet their needs, and we continue to gain market share," said DICK'S Sporting Goods CEO, Lauren Hobart. "Our Q1 sales grew 5.3%, driven by strong comps and healthy transaction growth, and we delivered another strong double-digit EBT margin. We remain confident in our ability to drive sales and profitability growth in 2023 and over the long term."

For the first quarter, DICK'S reported net income of $304.64 million or $3.40 per adjusted share. This was up from $260.56 million or $2.47 per adjusted share reported at this time last year.

The company's comparable store sales increased 3.4% in the first quarter, primarily attributable to an increase in transactions and a higher average ticket amounts. The company reaffirmed their 2023 outlook and expects earnings per diluted shares to be between $12.90 to $13.80, with comparable store sales to stay between 0% and 2%. DICK'S announced it authorized a quarterly dividend of $1.00 per share of common stock and Class B common stock payable on June 30, 2023 to shareholders of record on June 16, 2023.

DICK'S Sporting Goods Inc. (DKS) shares closed at $125.41, down 1% for the week.


AutoZone Releases Earnings Report

AutoZone, Inc. (AZO) released its third quarter earnings report on Tuesday, May 23. The auto parts company's shares dropped by 3% after the company reported a decline in sales.

The company reported net sales of $4.09 billion during the quarter, falling short of analysts' expectations of $4.12 billion. This was up almost 6% from $3.87 billion in sales during the same quarter last year.

"I would like to congratulate and thank our entire organization for delivering solid earnings in our third fiscal quarter," said AutoZone CEO, Bill Rhodes. "The hard work of our AutoZoners and their dedication to providing superior customer service, again drove our quarterly performance. While weaker than expected sales for the month of March meaningfully affected our results this quarter, we are excited about our initiatives and believe we are well positioned for future growth."

AutoZone reported net income of $647.72 million for the quarter or $34.12 per adjusted share. This was up from $592.57 million or $29.03 per adjusted share in the same quarter last year.

The Memphis, Tennessee-based company saw a 1.9% increase in their domestic same store sales for the quarter. During the third quarter, AutoZone opened 30 stores in the quarter, including 22 new stores in the U.S., six in Mexico and two in Brazil. Currently, the company has a combined total of 7,044 stores globally. The company's growth initiatives resulted in the company's inventory increasing 7.4% over the same period last year.

AutoZone, Inc. (AZO) shares ended the week at $2,460.79, down 8% for the week.

The Dow started the week of 5/22 at 33,409 and closed at 33,093 on 5/26. The S&P 500 started the week at 4,191 and closed at 4,205. The NASDAQ started the week at 12,664 and closed at 12,976.

Treasury Yields Rise
Yields on the U.S Treasuries followed an upward trend throughout the week as policy makers continued their debt ceiling negotiations. Yields rose towards the end of the week as the latest unemployment data showed a strong labor market.

On Wednesday, the minutes from the Federal Reserve's latest meeting were released. Officials expressed differing opinions on the direction of interest rates. While some advocated for a pause in interest rate increases, others were inclined to consider the possibility of an interest rate hike.

"There is a sense that we are much closer to the end of this than to the beginning," said Fed Chair, Jerome Powell. "If you add up all the tightening that is going on through various channels, we feel like we are getting close or maybe even there, but again that is going to be an ongoing assessment."

The benchmark 10-year Treasury note yield opened the week of May 22 at 3.68% and traded as high as 3.83% on Thursday. The 30-year Treasury bond opened the week at 3.93% and traded as high as 4.02% on Thursday.

On Thursday, the U.S. Department of Labor reported that initial claims for unemployment increased by 4,000 to 229,000 for the week ending May 13. Continuing unemployment claims decreased by 5,000 to 1.74 million. Revised claims data for the last two weeks resulted in significantly fewer initial jobless claims and continuing unemployment claims.

"The worrisome trend of more layoffs just got completely revised away where the labor market is not loosening up as much as Fed officials and markets had thought," said chief economist at FWDBONDS, Christopher Rupkey. "The Fed looks further behind the inflation-fighting curve than ever with the labor market tightness refusing to budge."

The 10-year Treasury note yield finished the week of 5/26 at 3.81%, while the 30-year Treasury note yield finished the week at 3.97%.

Mortgage Rates Continue to Rise
Freddie Mac released its latest Primary Mortgage Market Survey on Thursday, May 25. Mortgage rates increased for both the 30-year and 15-year fixed rates.

This week, the 30-year fixed rate mortgage averaged 6.57%, up from last week's average of 6.39%. Last year at this time, the 30-year fixed rate mortgage averaged 5.10%.

The 15-year fixed rate mortgage averaged 5.97% this week, up from last week's average of 5.75%. During the same week last year, the 15-year fixed rate mortgage averaged 4.31%.

"The U.S. economy is showing continued resilience which, combined with debt ceiling concerns, led to higher mortgage rates this week," said Freddie Mac's Chief Economist, Sam Khater. "Dampened affordability remains an issue for interested homebuyers and homeowners seem unwilling to lose their low rate and put their home on the market. If this predicament continues to limit supply, it could open up an opportunity for builders to help address the country's housing shortage."

Based on published national averages, the savings rate was 0.40% as of 5/15. The one-year CD averaged 1.59%.

Editor's Note: The publicly available financial information is offered as a helpful and informative service to our friends. This article is not an endorsement of any company, product or service.
Published May 26, 2023
Previous Articles
Jack in the Box Serves Up Quarterly Earnings
Rivian Rolls Out First Quarter Earnings
Starbucks Brews Up Quarterly Earnings
Alphabet Posts First Quarter Earnings