Gift Planning
Planned Giving
Find out what types of assets make the best planned gifts. Learn about gifts of cash, securities and property.
Bob and Mary Are Giving Smarter and Achieving Their Dreams...Find Out How You Can Too!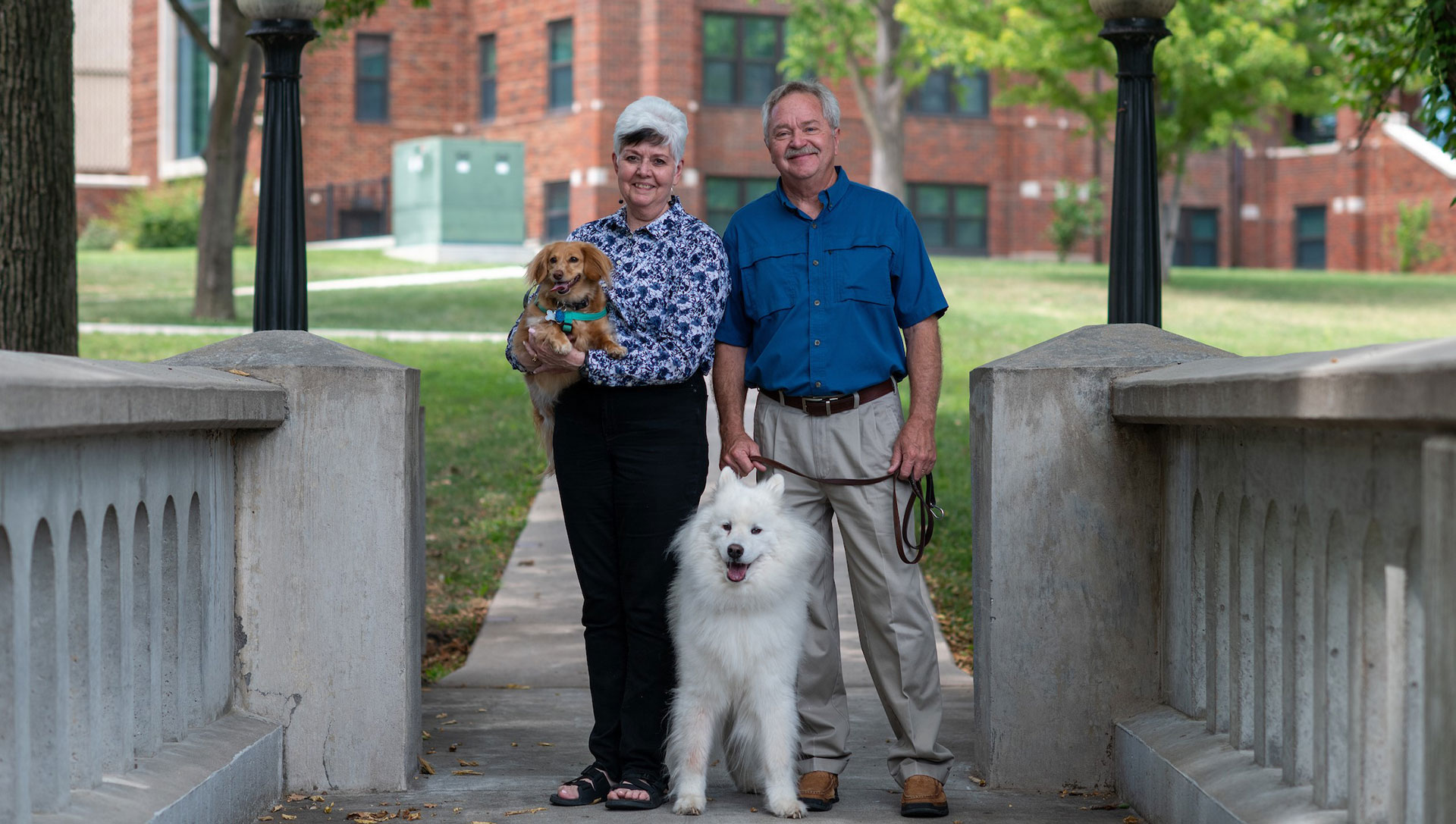 Bob and Mary first met at Two-Bit Flicks, a 25-cent movie night held on Fridays in Brighton Lecture Hall. When the spring formal hosted by the women's dorm came around, Mary asked Bob to go with her. It was their first "official" date.
The rest, as the saying goes, is history. Or in Bob and Mary's case, it is natural history. That's because Emporia State also introduced them to a lifelong passion for the natural sciences.
Bob and Mary feel Emporia State was the catalyst for the life they've built together. Mary became a science educator for 6th, 7th, 8th and 9th grade students. Bob founded and served as director of the Great Plains Nature Center and became a renowned nature photographer.
Now they want others to have the same opportunity they did. They want to help students come to ESU and discover a passion they can follow for the rest of their lives.
Bob and Mary found a simple and easy way to achieve this dream. When they set up their trust, they named Emporia State as a beneficiary.
What's your dream?
Learn how easy it is to make your dream a reality by naming Emporia State University in your will or trust. Contact Angela Fullen, Director of Planned Giving at the Emporia State University Foundation. She can answer your questions or help you get started. If you have already named Emporia State in your will or trust, let us know. We will make sure your gift does everything you want it to do.
"I would encourage anyone, if they are thinking about doing something like this, to contact the Foundation. For us, it has been a great experience." - Mary Butel
Getting Started is Easy
Not sure how to take the first step? We've got just the thing you need. Download your free Will and Estate Planning Guide. This guide is an easy way to get started on, or update, your estate plan. It will help you explore your options at your own pace. It's free, easy and yours to keep.
Download your copy today or contact Angela Fullen to request a printed copy.

Angela Fullen
Director of Planned Giving
Telephone: 620-341-6465
[email protected]

Thursday November 30, 2023
Finances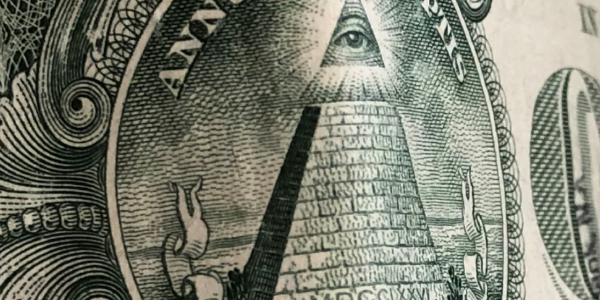 DICK'S Sporting Goods Announces Earnings
DICK'S Sporting Goods Inc. (DKS) announced its second quarter earnings on Tuesday, August 22. The Pittsburgh-based sporting goods chain's stock fell nearly 24% after the report showed a significant downturn in the company's profitability.

The retailer reported quarterly net sales of $3.22 billion. This was up 4% from $3.11 billion at the same time last year but was slightly below analysts' expectations of $3.24 billion.

"We are pleased with our strong sales performance for the second quarter led by robust transaction growth and continued market share gains," said DICK'S Sporting Goods CEO, Lauren Hobart. "While we posted another double-digit EBT margin, our Q2 profitability was short of our expectations due in large part to the impact of elevated inventory shrink, an increasingly serious issue impacting many retailers. Despite moderating our 2023 EPS outlook, the enthusiasm we have for our business and the confidence we have in our long-term growth opportunities have never been stronger."

For the first quarter, DICK'S reported net income of $244.33 million or $2.82 per adjusted share. This was down 23% from $318.50 million or $3.25 per adjusted share reported at this time last year.

The company's comparable store sales increased 1.8% in the second quarter, primarily attributed to a 2.8% increase in transactions and market share gains. The company also opened seven new DICK's House of Sport locations during the second quarter. DICK's revised its full-year 2023 profit outlook due to the rise in retail crime and now expects adjusted earnings per shares to be between $11.33 to $12.13, which is down from its previous outlook of $12.90 to $13.80. The company expects full-year comparable store sales to stay between 0% and 2%. The company announced it authorized a quarterly dividend of $1.00 per share of common stock and Class B common stock payable on September 29, 2023, to shareholders of record on September 15, 2023.

DICK'S Sporting Goods Inc. (DKS) shares closed at $111.71, down 24% for the week.


La-Z-Boy Reports Earnings

La-Z-Boy, Inc. (LZB) announced its first quarter earnings on Tuesday, August 22. Despite the residential furniture retailer reporting strong first quarter results, the company's stock dipped 2% following the report's release.

The company posted quarterly sales of $481.7 million, down 20% from $604.1 million reported during the same quarter last year. This surpassed analysts' expectations of $476.2 million in sales.

"As demonstrated by our positive written same-store sales, the La-Z-Boy brand continues to outperform in a challenging home furnishings environment," said La-Z-Boy CEO, Melinda D. Whittington. "These results are reflective of the strength of the La-Z-Boy brand and focus on execution in our stores. As we navigate the challenging environment, we are focused on controlling what we can control, leveraging our brand and strong product offerings, and strengthening conversion levels."

For the quarter, La-Z-Boy reported net income of $27.5 million or $0.63 per adjusted share. This was a decrease from net income of $38.5 million or $0.89 per adjusted share in the same quarter last year.

The Michigan-based furniture manufacturer is known for its recliners, sofas and chairs. The company saw a drop in its retail segment as delivered sales from company owner Furniture Galleries decreased 12% to $208 million during the quarter. Written same-store sales increased 2%, due largely to improved conversion and an increase in design sales. Wholesale sales decreased 25% to $333 million due to a decline in delivered volume. The company expects revenue for the second quarter of fiscal 2024 to be between $490 million to $510 million.

La-Z-Boy, Inc. (LZB) shares ended the week at $29.24, down 5% for the week.


BJ's Wholesale Club's Quarterly Results

BJ's Wholesale Club Holdings, Inc. (BJ) announced its second quarter earnings on Tuesday, August 22. The company's mixed report and missed sales estimates resulted in its shares slipping 2% following the release of the report.

Revenue for BJ's second quarter fell to $4.96 billion. This is down 2.7% from $5.10 billion in revenue at this time last year. This missed consensus estimates of $5.18 billion in revenue for the quarter.

"Our strong performance in the second quarter reflects our continued gains in membership, traffic and market share, driven by the great value that we provide our members every day," said BJ's Wholesale Club CEO, Bob Eddy. "We continue to balance gross margins with investments in value and in growing the size and quality of our membership with an eye toward the future. I am proud of the team's execution in the quarter and believe that we are well-positioned for continued growth."

BJ's reported net income of $131.33 million or $0.97 per adjusted share. This is down from net income of $141.01 million or $1.03 per adjusted share in the same quarter last year.

During the quarter, the warehouse club chain's membership fee income increased 5% year-over-year to $103.7 million. Comparable club sales, excluding gasoline, increased 1.1% in the second quarter compared to the same period last year. Selling, general and administrative expenses increased to $695.0 million compared to $651.2 million in the second quarter of fiscal 2022. The membership-only company recently announced its latest warehouse club location in Goodlettsville, Tennessee and marked the retailer's 244th club in the United States.

BJ's Wholesale Club Holdings, Inc. (BJ) shares ended the week at $64.75, down 6% for the week.

The Dow started the week of 8/21 at 34,531 and closed at 34,347 on 8/25. The S&P 500 started the week at 4,380 and closed at 4,406. The NASDAQ started the week at 13,347 and closed at 13,591.
Treasury Yields Hold Steady
U.S. Treasury yields surged early in the week as investors remained concerned that interest rates could stay higher for longer than anticipated. Yields pared back at the end of the week after the Federal Reserve indicated further rate hikes could be needed to battle inflation.

On Friday, the Federal Reserve and central bankers held its annual retreat in Jackson Hole, WY to give its latest commentary regarding potential interest rate hikes. The Federal Reserve members signaled it may raise interest rates further given the continued trend of inflation. The target interest rate currently stands at 5.25% to 5.50%, while the next Federal Open Market Committee (FOMC) is scheduled for September 20, 2023.

"Although inflation has moved down from its peak — a welcome development — it remains too high," said Federal Reserve Chairman, Jerome Powell. "We are prepared to raise rates further if appropriate, and intend to hold policy at a restrictive level until we are confident that inflation is moving sustainably down toward our objective."

The benchmark 10-year Treasury note yield opened the week of August 21 at 4.25% and traded as high as 4.33% on Wednesday. The 30-year Treasury bond opened the week at 4.38% and traded as high as 4.41% on Wednesday.

On Thursday, the U.S. Department of Labor reported that initial claims for unemployment decreased by 10,000 to 230,000 for the week ended August 19. Continuing unemployment claims decreased 9,000 to 1.70 million.

"While we continue to expect jobless claims to increase in the future as the economy slows down, the last two weeks' data show little evidence of a weakening in the labor market yet," said chief economist Eugenio Aleman of Raymond James.

The 10-year Treasury note yield finished the week of 8/21 at 4.23%, while the 30-year Treasury note yield finished the week at 4.29%.
Mortgage Rates Continue to Soar
Freddie Mac released its latest Primary Mortgage Market Survey on Thursday, August 24. The survey showed U.S. mortgage rates increased for the fifth consecutive week, rising to their highest level since 2001.

This week, the 30-year fixed rate mortgage averaged 7.23%, up from last week's average of 7.09%. Last year at this time, the 30-year fixed rate mortgage averaged 5.55%.

The 15-year fixed rate mortgage averaged 6.55% this week, up from 6.46% last week. During the same week last year, the 15-year fixed rate mortgage averaged 4.85%.

"This week, the 30-year fixed-rate mortgage reached its highest level since 2001 and indications of ongoing economic strength will likely continue to keep upward pressure on rates in the short-term," said Freddie Mac's Chief Economist, Sam Khater. "As rates remain high and supply of unsold homes woefully low, incoming data shows that existing homes sales continue to fall. However, there are slightly more new homes available, and sales of these new homes continue to rise, helping provide modest relief to the unyielding housing inventory predicament."

Based on published national averages, the savings rate was 0.43% as of 8/21. The one-year CD averaged 1.76%.

Editor's Note: The publicly available financial information is offered as a helpful and informative service to our friends. This article is not an endorsement of any company, product or service.
Published August 25, 2023
Previous Articles
Alphabet Posts Quarterly Results