Gift Planning
Planned Giving
Find out what types of assets make the best planned gifts. Learn about gifts of cash, securities and property.
Bob and Mary Are Giving Smarter and Achieving Their Dreams...Find Out How You Can Too!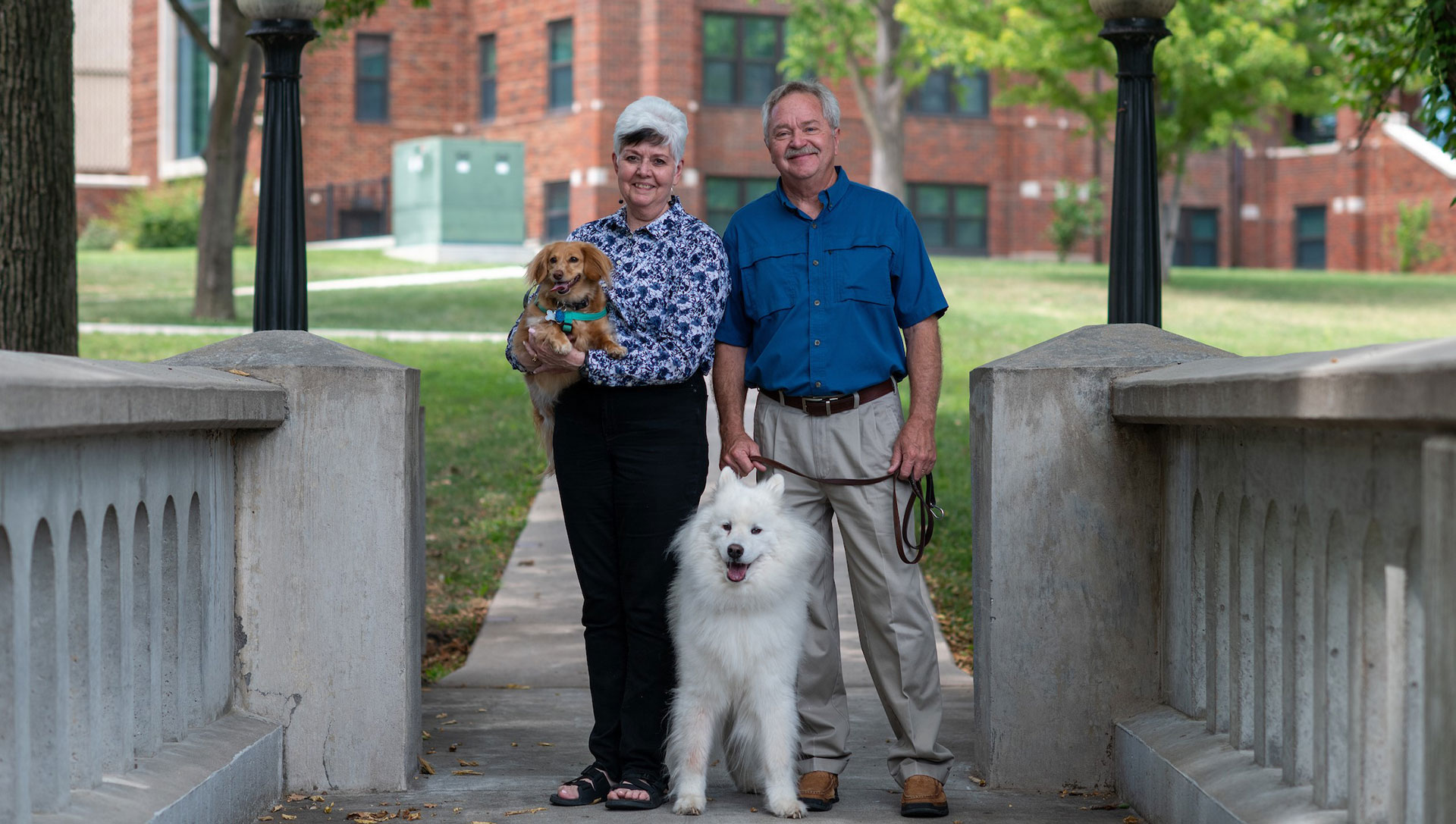 Bob and Mary first met at Two-Bit Flicks, a 25-cent movie night held on Fridays in Brighton Lecture Hall. When the spring formal hosted by the women's dorm came around, Mary asked Bob to go with her. It was their first "official" date.
The rest, as the saying goes, is history. Or in Bob and Mary's case, it is natural history. That's because Emporia State also introduced them to a lifelong passion for the natural sciences.
Bob and Mary feel Emporia State was the catalyst for the life they've built together. Mary became a science educator for 6th, 7th, 8th and 9th grade students. Bob founded and served as director of the Great Plains Nature Center and became a renowned nature photographer.
Now they want others to have the same opportunity they did. They want to help students come to ESU and discover a passion they can follow for the rest of their lives.
Bob and Mary found a simple and easy way to achieve this dream. When they set up their trust, they named Emporia State as a beneficiary.
What's your dream?
Learn how easy it is to make your dream a reality by naming Emporia State University in your will or trust. Contact Angela Fullen, Director of Planned Giving at the Emporia State University Foundation. She can answer your questions or help you get started. If you have already named Emporia State in your will or trust, let us know. We will make sure your gift does everything you want it to do.
"I would encourage anyone, if they are thinking about doing something like this, to contact the Foundation. For us, it has been a great experience." - Mary Butel
Getting Started is Easy
Not sure how to take the first step? We've got just the thing you need. Download your free Will and Estate Planning Guide. This guide is an easy way to get started on, or update, your estate plan. It will help you explore your options at your own pace. It's free, easy and yours to keep.
Download your copy today or contact Angela Fullen to request a printed copy.

Angela Fullen
Director of Planned Giving
Telephone: 620-341-6465
[email protected]

Life Estate Reserved
You may desire to leave your home or farm to Emporia State University Foundation at your death but would also like to receive a current charitable income tax deduction. A life estate reserved might offer the solution you need!
Flowchart: Donor gives remainder interest in a home and retains the right to use the home for life.
Benefits of a life estate reserved
Receive a federal income tax deduction for the value of the remainder interest in your home or farm
Preserve your lifetime use and control of your home or farm
Create a life estate based on more than one life. This will preserve the use of the property for you and a loved one, such as a spouse or dependent child
How a life estate works
You deed your home or farm to Emporia State University Foundation. The deed will include a provision that gives you the right to use your home or farm for the rest of your life and that of any other life estate party named in the deed.
You and Emporia State University Foundation sign a maintenance, insurance and taxes (MIT) agreement to explain that you will do your best to keep the property in good condition and that you will maintain property insurance and pay the property taxes.
When the owners of the life estate have passed away, your home or farm will belong to Emporia State University Foundation. We will use or sell the property to further our charitable work.
Contact us
To learn more about a life estate, please contact us. We would be happy to assist you and answer your questions.
Additional Information
Life Estates Work for Spouses Too - The life estate can last for your life or based on your life and that of another person, such as a spouse or loved one.
Mortgage Debt - It is possible for you to make a gift of your property even though there is a mortgage upon the residence.
Maintenance Issues - You will be responsible for the maintenance, insurance and taxes on the property, just as you were prior to creating the life estate.
Life Estates Are Flexible - If, at some point in the future, you are no longer able to live independently in your home, we may be able to help you use your life estate to create a lump sum cash payment (with a joint sale) or create an income stream (using the life estate to fund a charitable remainder trust or charitable gift annuity).