Gift Planning
Planned Giving
Find out what types of assets make the best planned gifts. Learn about gifts of cash, securities and property.
Bob and Mary Are Giving Smarter and Achieving Their Dreams...Find Out How You Can Too!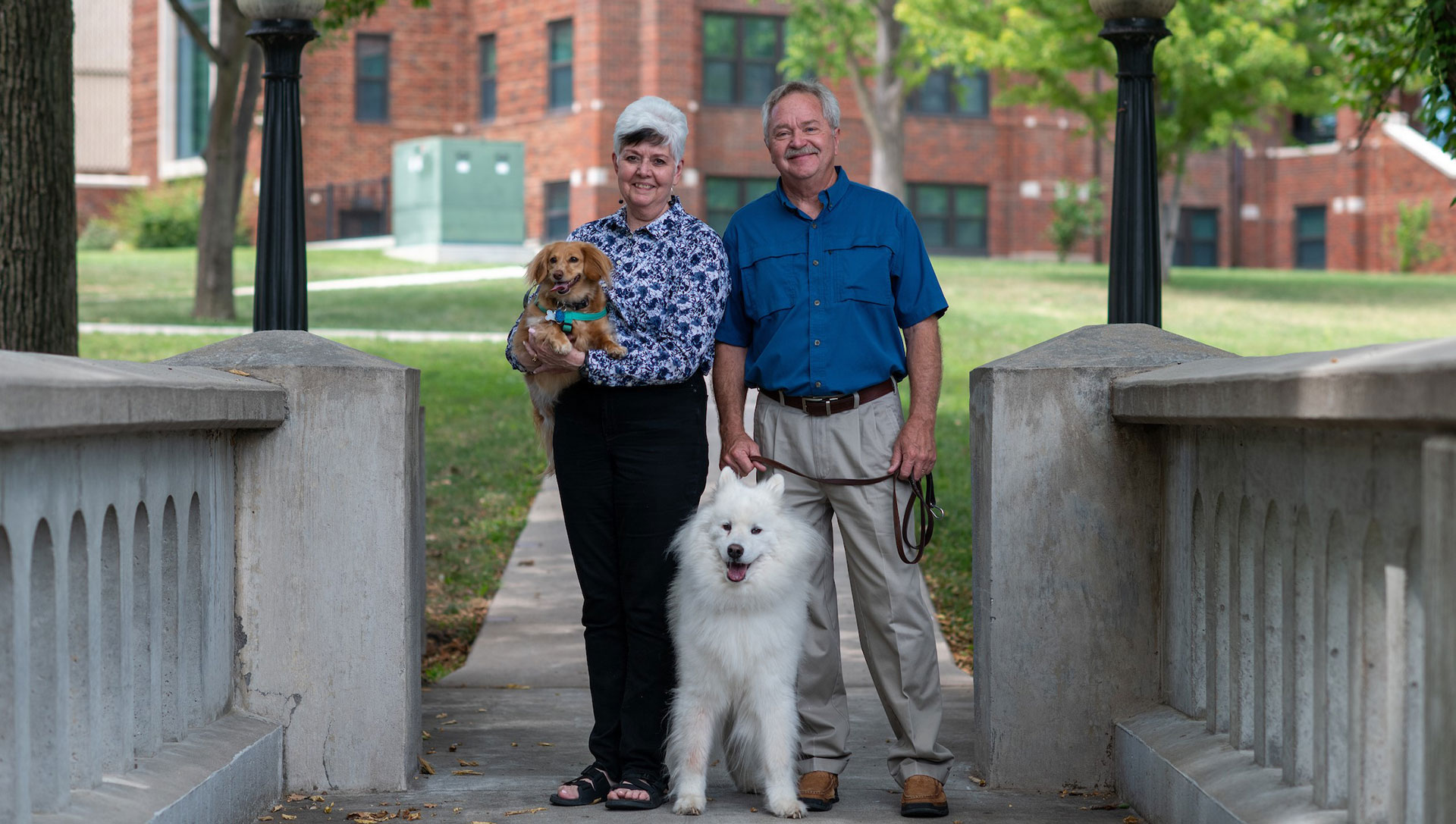 Bob and Mary first met at Two-Bit Flicks, a 25-cent movie night held on Fridays in Brighton Lecture Hall. When the spring formal hosted by the women's dorm came around, Mary asked Bob to go with her. It was their first "official" date.
The rest, as the saying goes, is history. Or in Bob and Mary's case, it is natural history. That's because Emporia State also introduced them to a lifelong passion for the natural sciences.
Bob and Mary feel Emporia State was the catalyst for the life they've built together. Mary became a science educator for 6th, 7th, 8th and 9th grade students. Bob founded and served as director of the Great Plains Nature Center and became a renowned nature photographer.
Now they want others to have the same opportunity they did. They want to help students come to ESU and discover a passion they can follow for the rest of their lives.
Bob and Mary found a simple and easy way to achieve this dream. When they set up their trust, they named Emporia State as a beneficiary.
What's your dream?
Learn how easy it is to make your dream a reality by naming Emporia State University in your will or trust. Contact Angela Fullen, Director of Planned Giving at the Emporia State University Foundation. She can answer your questions or help you get started. If you have already named Emporia State in your will or trust, let us know. We will make sure your gift does everything you want it to do.
"I would encourage anyone, if they are thinking about doing something like this, to contact the Foundation. For us, it has been a great experience." - Mary Butel
Getting Started is Easy
Not sure how to take the first step? We've got just the thing you need. Download your free Will and Estate Planning Guide. This guide is an easy way to get started on, or update, your estate plan. It will help you explore your options at your own pace. It's free, easy and yours to keep.
Download your copy today or contact Angela Fullen to request a printed copy.

Angela Fullen
Director of Planned Giving
Telephone: 620-341-6465
[email protected]

Flexible Deferred Gift Annuity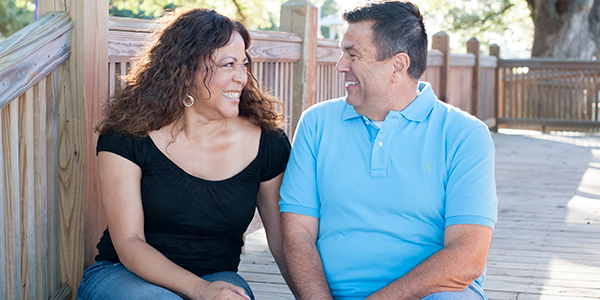 Luis is a 54-year-old executive at a large healthcare company. He purchased company stock during years when the stock price was low, and now the stock has grown substantially in value.
Luis and his spouse, Maria, sold a vacation home earlier this year and are looking for a way to offset the capital gains tax owed from the sale. Luis enjoys the challenge and responsibility of his job and is not quite ready to retire. But, he is looking at planning options for retirement.
Maria: We needed a charitable deduction to avoid paying the taxes we owed from the sale of our second home. While Luis invested his energies at work, I spent years volunteering with our favorite charity and wanted to find a way to make a special gift to help further its work this year.

Luis: Maria and I were both in good health, and I still enjoyed working. We were living comfortably on my current salary but were looking for ways to plan for retirement. I wasn't quite certain when I would retire, so we wanted to find an option that would let me be flexible with my retirement date.

Maria: A gift planner from our favorite charity told us that a flexible deferred gift annuity would help us meet our goals. Instead of selling our appreciated stock and paying high capital gains tax, we could give it to them and receive an immediate charitable tax deduction to offset our current tax bill. The flexible deferred gift annuity would permit us to elect to begin taking payments for life when Luis was ready to retire.

Luis: We decided to set up the flexible deferred gift annuity. We received a charitable tax deduction in the year that the gift was made and experienced immediate tax savings. When I am ready to retire, we will contact our favorite charity to begin payments, giving me the flexibility to continue working as long as I would like. In addition, the flexible deferred gift annuity makes it possible for us to receive a large portion of each payment tax-free, and this is an attractive benefit!


Is a flexible deferred gift annuity right for you?
If you are interested in a charitable gift annuity but don't have a present need for the annuity payout, a flexible deferred annuity could be the right gift for you. You decide when you want to begin receiving the annuity payout. The longer you defer the payments, the higher the payout.
Contact us
if you would like to learn more about flexible deferred annuities and how this gift could help you.
*Please note: The names and image above are representative of a typical donor and may or may not be an actual donor to our organization. Since your gift annuity benefits may be different, you may want to
click here to view an example of your benefits
.