Gift Planning
Planned Giving
Find out what types of assets make the best planned gifts. Learn about gifts of cash, securities and property.
Bob and Mary Are Giving Smarter and Achieving Their Dreams...Find Out How You Can Too!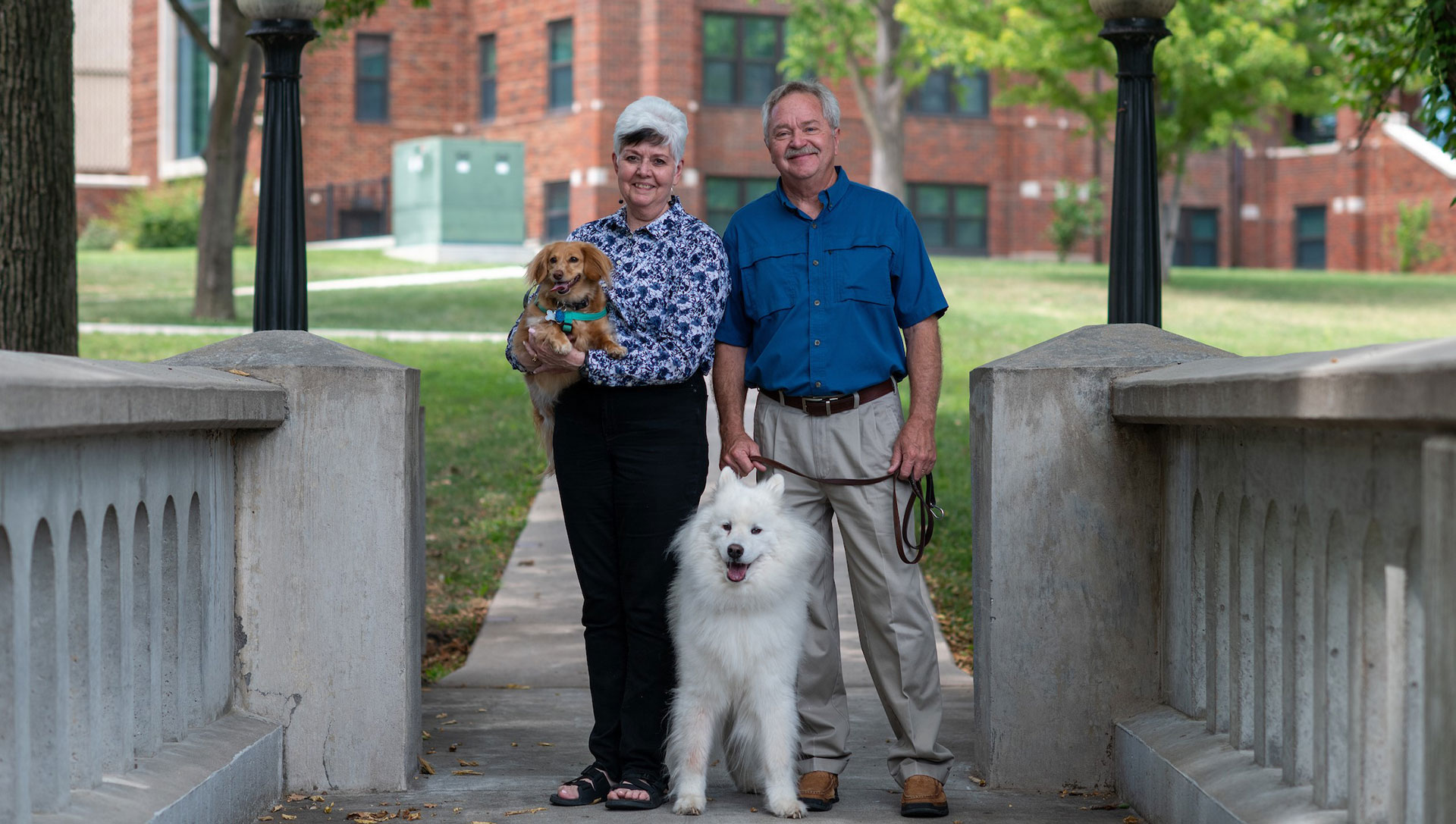 Bob and Mary first met at Two-Bit Flicks, a 25-cent movie night held on Fridays in Brighton Lecture Hall. When the spring formal hosted by the women's dorm came around, Mary asked Bob to go with her. It was their first "official" date.
The rest, as the saying goes, is history. Or in Bob and Mary's case, it is natural history. That's because Emporia State also introduced them to a lifelong passion for the natural sciences.
Bob and Mary feel Emporia State was the catalyst for the life they've built together. Mary became a science educator for 6th, 7th, 8th and 9th grade students. Bob founded and served as director of the Great Plains Nature Center and became a renowned nature photographer.
Now they want others to have the same opportunity they did. They want to help students come to ESU and discover a passion they can follow for the rest of their lives.
Bob and Mary found a simple and easy way to achieve this dream. When they set up their trust, they named Emporia State as a beneficiary.
What's your dream?
Learn how easy it is to make your dream a reality by naming Emporia State University in your will or trust. Contact Angela Fullen, Director of Planned Giving at the Emporia State University Foundation. She can answer your questions or help you get started. If you have already named Emporia State in your will or trust, let us know. We will make sure your gift does everything you want it to do.
"I would encourage anyone, if they are thinking about doing something like this, to contact the Foundation. For us, it has been a great experience." - Mary Butel
Getting Started is Easy
Not sure how to take the first step? We've got just the thing you need. Download your free Will and Estate Planning Guide. This guide is an easy way to get started on, or update, your estate plan. It will help you explore your options at your own pace. It's free, easy and yours to keep.
Download your copy today or contact Angela Fullen to request a printed copy.

Angela Fullen
Director of Planned Giving
Telephone: 620-341-6465
[email protected]

Thursday November 30, 2023
Washington News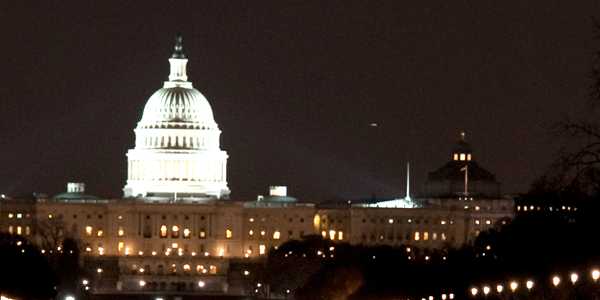 National Tax Security Awareness Week
On November 17, 2023, the Internal Revenue Service (IRS) and its Security Summit partners announced the annual National Tax Security Awareness Week that focuses on protecting the financial information of taxpayers and tax professionals.

The 8th annual National Tax Security Awareness Week is from November 27 to December 1, 2023. The Security Summit is a coalition of the IRS, state tax administrators, tax software companies and the tax professional community.

With the holiday shopping season gathering momentum, the Security Summit partners advised both taxpayers and tax professionals to be extra cautious. During the holiday season, tax fraudsters ramp up efforts to trick individuals into revealing personal information. The fraudsters use email, text messages, social media and phone calls to try to gain access to personal information and steal 2023 tax refunds.

IRS Commissioner Danny Werfel noted, "This security week highlights ways for taxpayers and tax professionals to protect themselves against rapidly evolving identity theft schemes to steal tax and other financial data. The Security Summit effort is an innovative way that the IRS, the states and the private-sector tax industry work together to protect taxpayers and the tax community."

There will be major media efforts by the IRS to enhance awareness of National Tax Security Week. The IRS will make announcements on X (formerly Twitter), Facebook, Instagram and YouTube. The IRS will also provide additional educational materials. On November 30, there will be a webinar for tax professionals to assist them in developing the required Written Information Security Plan (WISP).

Identity thieves are becoming increasingly sophisticated in their approach. They impersonate the IRS through fake emails, texts and online scams. Peter Barca, President of the Federation of Tax Administrators Board of Trustees and Secretary of the Wisconsin Department of Revenue notes, "The Security Summit has made incredible strides to protect taxpayers across the nation, but identity thieves continue to evolve. We encourage taxpayers, businesses and tax professionals to remain on guard against these threats and the information in National Tax Security Awareness Week can help."

The IRS has developed an excellent website tool called the Identity Theft Information Sharing and Analysis Center (ISAC). This website tool helps the IRS track emerging scams and strategies of identity thieves.

Julie Magee, one of the original participants in the Security Summit and the Tax Regulatory Affairs Lead for Cash App Taxes, noted "Even with all the success made by the Security Summit to protect taxpayers and the tax system from identity thieves, more work remains to be done. Consumers and tax professionals play an important role in this effort; protecting their important information will also help the Security Summit partners in the battle against identity theft."

There will be a focus on specific safety strategies each day during National Tax Security Awareness Week. As Cyber-Monday is approaching, the week will highlight online safety. Taxpayers should use anti-virus software with a firewall to protect from intrusions. You should have strong and unique passwords for all accounts. All financial accounts should have two-factor authentication enabled. Do not shop online unless "https" appears in the web address with a padlock icon. Avoid using unsecured or public Wi-Fi.

Other notable topics that will be covered include tips for tax professionals. They should protect their business accounts with two-factor authentication. If professionals are working remotely, they should use a Virtual Private Network (VPN). All tax professionals are required by federal law to have a Written Information Security Plan. Tax professionals should also be on guard for "spearphishing" efforts by fraudsters.

The IRS also encourages taxpayers to use the Identity Protection PIN Program. The IP PIN is a six-digit code that is known to the individual and the IRS. It helps protect your Social Security Number. You should only give the IP PIN code to a trusted tax preparer.

The week will also focus on small business protection. The majority of cyberattacks are focused on businesses with fewer than 100 employees. Hackers have discovered that these small businesses are less likely to have sophisticated firewalls or website and email protections. Business owners may find it helpful to review the "Business" section on the IRS Identity Theft Central on IRS.gov.
Published November 24, 2023
Previous Articles
IRS Encourages IRA Gifts To Charity
IRS Announces Paperless Processing for 2024
End-of-Year Gift Planning in 2023
Protect Yourself from Fake Charities