Gift Planning
Planned Giving
Find out what types of assets make the best planned gifts. Learn about gifts of cash, securities and property.
Bob and Mary Are Giving Smarter and Achieving Their Dreams...Find Out How You Can Too!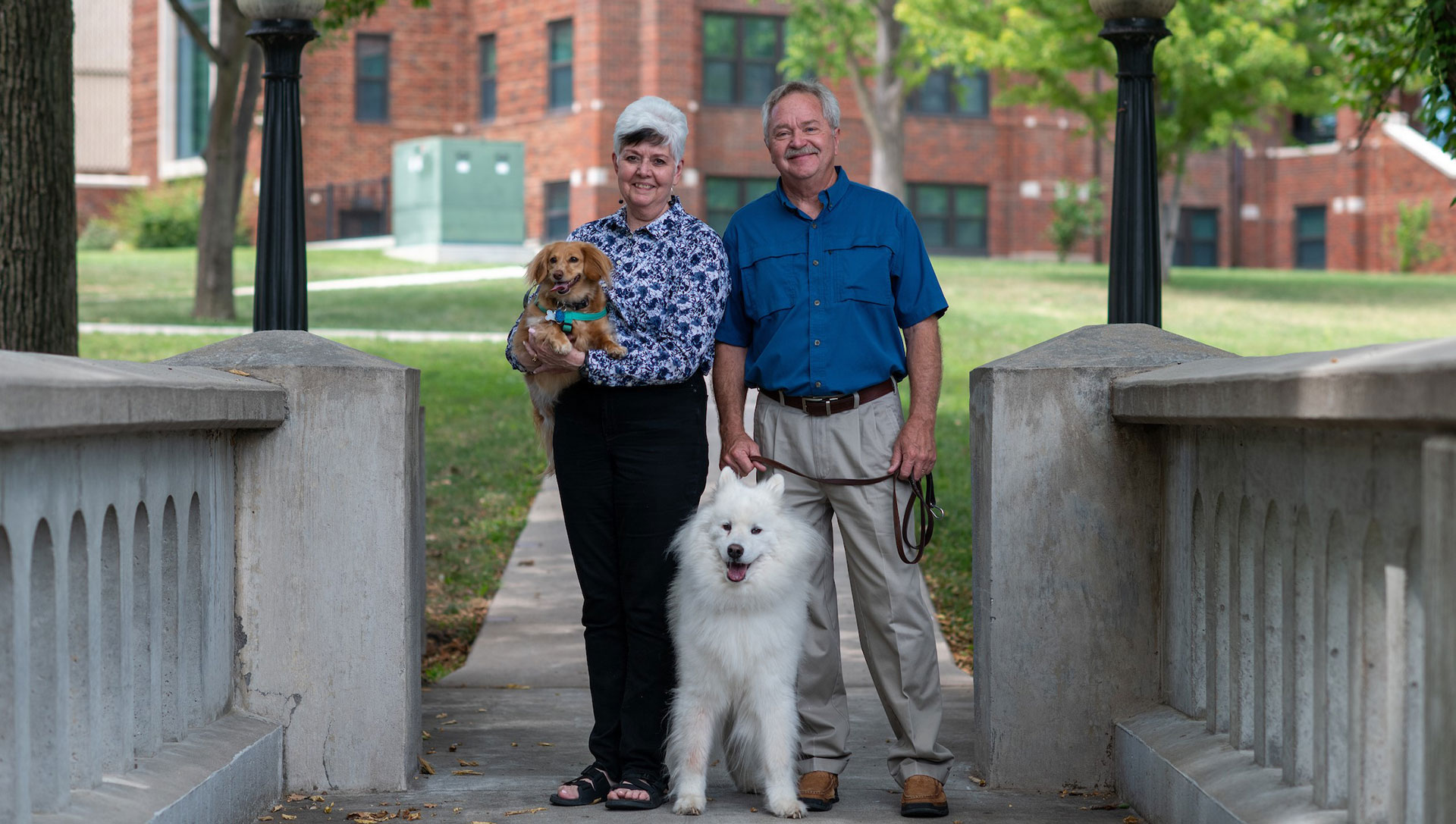 Bob and Mary first met at Two-Bit Flicks, a 25-cent movie night held on Fridays in Brighton Lecture Hall. When the spring formal hosted by the women's dorm came around, Mary asked Bob to go with her. It was their first "official" date.
The rest, as the saying goes, is history. Or in Bob and Mary's case, it is natural history. That's because Emporia State also introduced them to a lifelong passion for the natural sciences.
Bob and Mary feel Emporia State was the catalyst for the life they've built together. Mary became a science educator for 6th, 7th, 8th and 9th grade students. Bob founded and served as director of the Great Plains Nature Center and became a renowned nature photographer.
Now they want others to have the same opportunity they did. They want to help students come to ESU and discover a passion they can follow for the rest of their lives.
Bob and Mary found a simple and easy way to achieve this dream. When they set up their trust, they named Emporia State as a beneficiary.
What's your dream?
Learn how easy it is to make your dream a reality by naming Emporia State University in your will or trust. Contact Angela Fullen, Director of Planned Giving at the Emporia State University Foundation. She can answer your questions or help you get started. If you have already named Emporia State in your will or trust, let us know. We will make sure your gift does everything you want it to do.
"I would encourage anyone, if they are thinking about doing something like this, to contact the Foundation. For us, it has been a great experience." - Mary Butel
Getting Started is Easy
Not sure how to take the first step? We've got just the thing you need. Download your free Will and Estate Planning Guide. This guide is an easy way to get started on, or update, your estate plan. It will help you explore your options at your own pace. It's free, easy and yours to keep.
Download your copy today or contact Angela Fullen to request a printed copy.

Angela Fullen
Director of Planned Giving
Telephone: 620-341-6465
[email protected]

Thursday November 30, 2023
Finances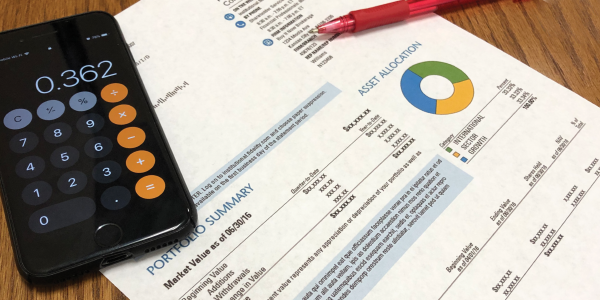 Nike Reports Quarterly Results
Nike, Inc. (NKE) reported its third quarter results on Tuesday, March 21. The company reported better-than-expected earnings and revenue, but its shares fell by almost 2% following the release of the report.

Nike posted third quarter net revenue of $12.39 billion. This is up 14% from $10.87 billion reported in the same quarter last year, exceeding the $11.52 billion in revenue that analysts expected.

"NIKE's strong results in the third quarter offer continued proof of the success of our Consumer Direct Acceleration strategy," said Nike President and CEO, John Donahoe. "Fueled by compelling product innovation, deep relationships with consumers and a digital advantage that fuels brand momentum, our proven playbook allows us to navigate volatility as we create value and drive long-term growth."

The company reported net income of $1.24 billion for the quarter or $0.79 per adjusted share. This is a decrease from year-over-year net income of $1.40 billion or $0.87 per adjusted share.

The multinational corporation reported direct sales of $5.3 billion, up 17% for the quarter. Brand Digital sales were also up with a 20% increase in the third quarter. The company's inventories were $8.9 billion, up 16% compared to a year ago, which Nike attributed to higher input costs and elevated freight costs. Converse, a subsidiary of Nike, generated $612 million in revenue, 8% higher than the prior year. Nike returned approximately $2 billion to shareholders consisting of dividends of $528 million and share repurchases of $1.5 billion.

Nike, Inc. (NKE) shares ended the week at $120.71, relatively unchanged for the week.


Chewy Announces Earnings

Chewy, Inc. (CHWY) released its fourth quarter and full-year earnings report on Wednesday, March 22. The online pet-related products company reported increased earnings for the quarter.

The company reported net sales of $2.71 billion for the quarter. This was up 13% from $2.39 billion in the same quarter last year and exceeded analysts' expectations of $2.64 billion. For the full year, revenue came in at $10.10 billion, up 14% from $8.89 billion in the previous fiscal year.

"Our fourth quarter and full year fiscal 2022 results cap an incredible year. Against the backdrop of a rapidly changing operating and economic environment, Chewy produced record-high revenue, profitability, and free cash flow," said Chewy CEO, Sumit Singh. "Chewy's disciplined execution and dedication to serving pet parents and partners with a widening ecosystem of offerings led to another year of market share gains in the pet category, which continues to demonstrate its resilience in the present environment."

The company reported net income of $6.10 million this quarter or $0.16 per adjusted share. This was an improvement from net losses of $63.61 million, or $0.11 per adjusted share in the same time last year. For the full year, the company reported net income of $49.23 million, up from net losses of $73.82 million reported last year.

The Florida-based company reported 20.4 million active customers in the quarter, down just over 1% compared to the same time last year. Chewy's net sales per active customer increased 15% in the quarter. Chewy's Autoship subscription program, which allows customers to automatically reorder and deliver Chewy products, increased by more than 17% to $1.98 billion in sales for the fourth quarter. For the first quarter of fiscal 2023, Chewy expects 12% to 13% growth in net sales ranging between $2.72 billion and $2.74 billion.

Chewy, Inc. (CHWY) shares ended the week at $33.59, down 12% for the week.


Darden Restaurants Serves Up Earnings

Darden Restaurants, Inc. (DRI) posted its third quarter earnings on Thursday, March 23. The parent company of restaurants such as Olive Garden, LongHorn Steakhouse and The Capital Grille reported strong increases in revenue and earnings.

The company reported net sales of $2.79 billion for the third quarter. This was up 14% from the $2.45 billion in net sales reported last year and above analysts' expectations of $2.73 billion.

"I am proud that we significantly exceeded the industry for both same-restaurant sales and traffic this quarter, outperforming even more on traffic than on sales," said Darden President and CEO, Rick Cardenas. "Our ability to invest in pricing below inflation over time provides strong value to our guests and reinforces the power of our strategy and our restaurant teams' commitment to being brilliant with the basics."

The company reported net income of $286.6 million or $2.34 per diluted share. Last year at this time, Darden posted net income of $247.0 million or $1.93 per diluted share.

Darden's same-restaurant sales increased by 11.7% across all its segments in the quarter. Sales at Olive Garden, a power-house segment for Darden, saw growth of almost 14% to $1.30 billion dollars in revenue for the quarter. LongHorn Steakhouse's generated revenue of $695.5 million, a 13.5% increase from last year. Sales for Darden's Fine Dining segment were also up, with a 13.2% rise year over year to $235.6 million. The company updated its financial outlook for fiscal year 2023 and now expects total sales to be in the range of $10.45 billion to $10.5 billion. Darden declared a quarterly cash dividend of $1.21 per share of common stock. The cash dividend will be due to the stockholders of record on April 10, 2023, and is payable on May 1, 2023.

Darden Restaurants, Inc. (DRI) shares ended the week at $152.58, up 3% for the week.

The Dow started the week of 3/20 at 31,872 and closed at 32,238. The S&P 500 started the week at 3,917 and closed at 3,971. The NASDAQ started the week at 11,614 and closed at 11,824.
Treasury Yields Move Lower
U.S. Treasury yields fell after the Federal Reserve approved an interest rate increase to fight inflation. Yields continued to fall to their lowest level in six months on Friday as investors digested lingering concerns for the banking sector despite unemployment data reflecting a resilient labor market.

On Wednesday, the Federal Reserve announced that it increased its policy interest rate by 25 basis points, the ninth hike in just over a year. While the central bank remains focused on fighting high inflation, members of the Federal Reserve signaled there may be a pause in future interest rate hikes.

"Should the stresses in the financial system be reduced in short order, we cannot rule out that stronger macro data will lead the Fed to put in additional rate hikes beyond May," said economist at Bank of America Securities, Michael Gapen. "But for now, we think that risks are in the direction of an earlier end to the tightening cycle."

The benchmark 10-year Treasury note yield opened the week of 3/20 at 3.43% and traded as low as 3.30% on Friday. The 30-year Treasury bond opened the week at 3.63% and traded as low as 3.61% on Friday.

On Thursday, the U.S. Department of Labor reported that initial claims for unemployment decreased by 1,000 to 191,000 for the week ending March 18. Continuing unemployment claims increased 14,000 to over 1.69 million.

"A week after the banking panic began, the labor market is steady as a rock with no new layoffs nationwide," commented chief economist at FWDBONDS, Christopher Rupkey. "Credit conditions may tighten as banks grow more cautious, but it could be weeks or months before that translates into a material slowdown in real economic activity."

The 10-year Treasury note yield finished the week of 3/20 at 3.38%, while the 30-year Treasury note yield finished the week at 3.64%.

Mortgage Rates Drop
Freddie Mac released its latest Primary Mortgage Market Survey on Thursday, March 23. The survey showed mortgage rates decreasing for the second week in a row.

This week, the 30-year fixed rate mortgage averaged 6.42%, down from last week's average of 6.60%. Last year at this time, the 30-year fixed rate mortgage averaged 4.42%.

The 15-year fixed rate mortgage averaged 5.68% this week, down from 5.90% last week. During the same week last year, the 15-year fixed rate mortgage averaged 3.63%.

"Mortgage rates continued to slide down as financial market concerns came to the fore over the last two weeks," said Freddie Mac's Chief Economist, Sam Khater. "However, on the homebuyer front, the news is more positive with improved purchase demand and stabilizing home prices. If mortgage rates continue to slide over the next few weeks, look for a continued rebound during the first weeks of the spring homebuying season."

Based on published national averages, the savings rate was 0.37% as of 03/20. The one-year CD averaged 1.49%.

Editor's Note: The publicly available financial information is offered as a helpful and informative service to our friends. This article is not an endorsement of any company, product or service.
Published March 24, 2023
Previous Articles
DICK'S Sporting Goods Announces Earnings