Gift Planning
Planned Giving
Find out what types of assets make the best planned gifts. Learn about gifts of cash, securities and property.
Bob and Mary Are Giving Smarter and Achieving Their Dreams...Find Out How You Can Too!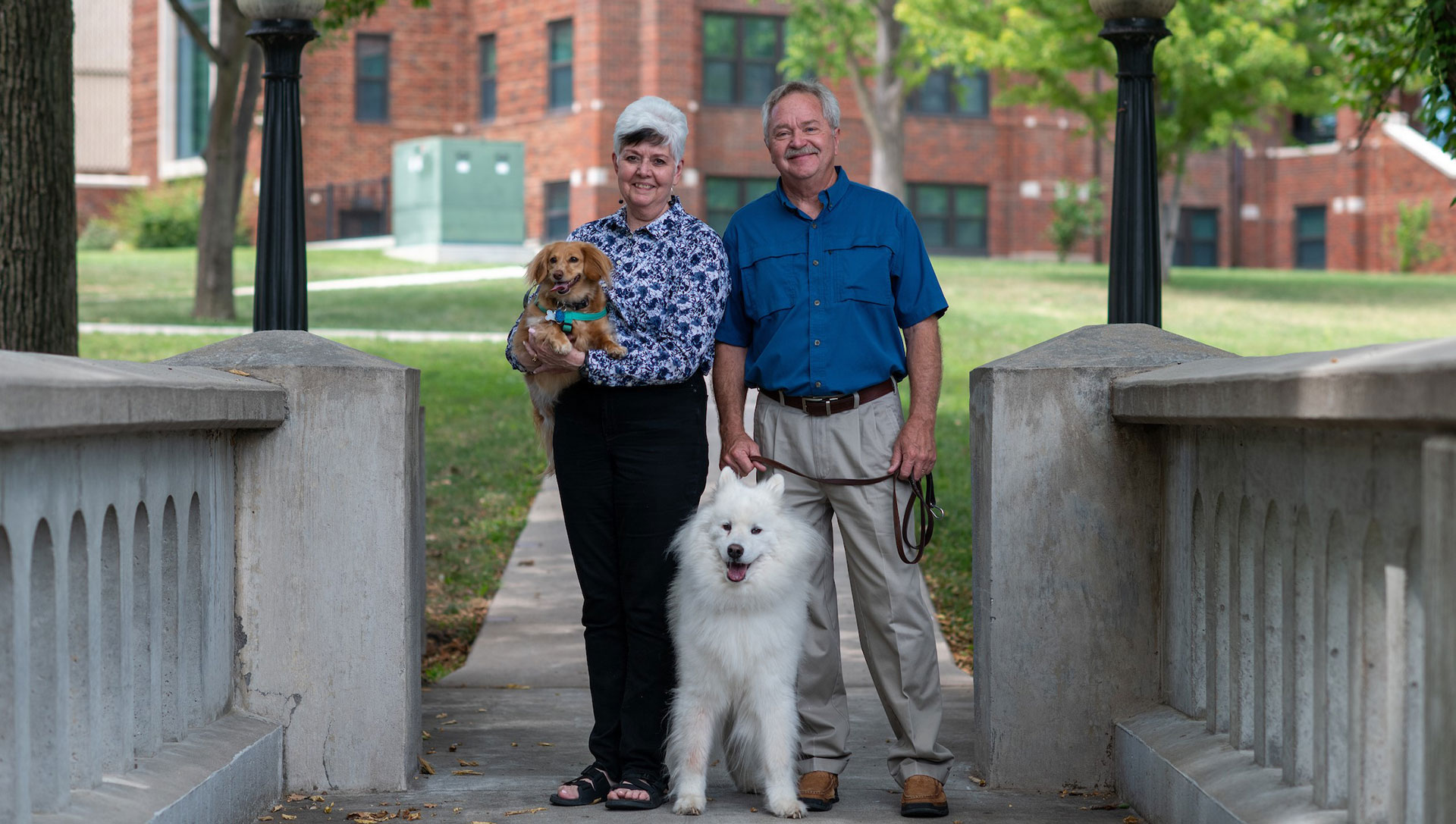 Bob and Mary first met at Two-Bit Flicks, a 25-cent movie night held on Fridays in Brighton Lecture Hall. When the spring formal hosted by the women's dorm came around, Mary asked Bob to go with her. It was their first "official" date.
The rest, as the saying goes, is history. Or in Bob and Mary's case, it is natural history. That's because Emporia State also introduced them to a lifelong passion for the natural sciences.
Bob and Mary feel Emporia State was the catalyst for the life they've built together. Mary became a science educator for 6th, 7th, 8th and 9th grade students. Bob founded and served as director of the Great Plains Nature Center and became a renowned nature photographer.
Now they want others to have the same opportunity they did. They want to help students come to ESU and discover a passion they can follow for the rest of their lives.
Bob and Mary found a simple and easy way to achieve this dream. When they set up their trust, they named Emporia State as a beneficiary.
What's your dream?
Learn how easy it is to make your dream a reality by naming Emporia State University in your will or trust. Contact Angela Fullen, Director of Planned Giving at the Emporia State University Foundation. She can answer your questions or help you get started. If you have already named Emporia State in your will or trust, let us know. We will make sure your gift does everything you want it to do.
"I would encourage anyone, if they are thinking about doing something like this, to contact the Foundation. For us, it has been a great experience." - Mary Butel
Getting Started is Easy
Not sure how to take the first step? We've got just the thing you need. Download your free Will and Estate Planning Guide. This guide is an easy way to get started on, or update, your estate plan. It will help you explore your options at your own pace. It's free, easy and yours to keep.
Download your copy today or contact Angela Fullen to request a printed copy.

Angela Fullen
Director of Planned Giving
Telephone: 620-341-6465
[email protected]

Thursday November 30, 2023
Finances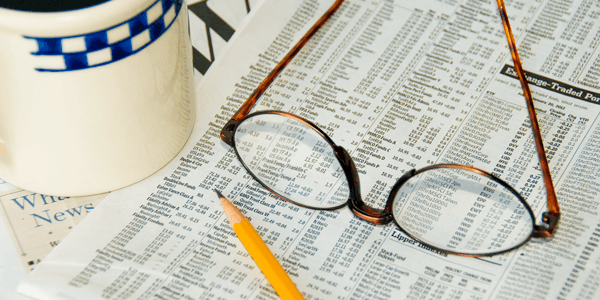 Bank of America Reports Earnings
Bank of America Corporation (BAC) released its first quarter results on Tuesday, April 18. Despite surpassing analysts' expected profit and revenue, shares dropped 1.4% after the release of the report.

Revenue came in at $26.3 billion during the first quarter, up 13% from $23.2 billion at this time last year. The results exceeded analysts' expectation of $25.1 billion for the quarter.

"Every business segment performed well as we grew client relationships and accounts organically and at a strong pace," said Bank of America CEO, Brian Moynihan. "Our results demonstrate how our company's decade-long commitment to responsible growth helped to provide stability in changing economic environments."

The company reported net income of $8.2 billion for the quarter or $0.94 per diluted share. This is up 15% from $7.1 billion or $0.80 per diluted share in the same quarter last year and better than analysts' estimates of $0.82 per diluted share.

Bank of America's Consumer Banking segment brought in net income of $3.1 billion during the quarter. In addition, the segment added 130,000 new Consumer checking accounts in the first quarter of fiscal 2023, marking it the seventeenth consecutive quarter of growth. The segment noted a 3% or $30 billion decrease in deposits for the quarter but remained above $1 trillion. The company's Digital Usage segment saw a record 45 million active digital banking users and produced $1.8 million in digital sales.

Bank of America Corporation (BAC) shares ended the week at $29.87, relatively flat for the week.


United Airlines Releases Earnings Report

United Airlines Holdings, Inc. (UAL) posted its first quarter earnings report on Tuesday, April 18. The airline company reported record revenue, causing their stock to rise more than 6% following the release of the report.

The company reported total operating revenue of $11.43 billion for the quarter, up 51% from $7.57 billion during the same quarter last year and in line with analysts' expected revenue of $11.42 billion.

"I am extremely proud of the United team's performance during the first quarter of 2023," said United Airlines CEO, Scott Kirby. "Our industry-leading operational performance contributed to an all-time high operating cash flow in the first quarter and keeps us on track to achieve our cost targets for the full year."

United posted a quarterly net loss of $194 million or $0.59 per adjusted share. During the same quarter last year, the company reported a quarterly net loss of $1.38 billion or $4.24 per adjusted share.

During the first quarter, United's total revenue per available seat mile (TRASM) increased 22.5% compared to its first quarter of fiscal 2022. United airlines announced the largest South Pacific network expansion in aviation history going to and from the continental U.S. The airline is the only North-American carrier to currently provide a direct flight from San Francisco, CA, U.S. to Christchurch, New Zealand. The company recently made a $15 million investment in Svante, a carbon capture technology company that has the potential to turn carbon dioxide into sustainable aviation fuel in hopes of becoming entirely environmentally sustainable by the year 2050. For the second quarter, United projects profits of $3.50 to $4.00 per share and revenue to increase 14% to 16% from last year.

United Airlines Holdings, Inc. (UAL) shares ended the week at $44.95, up 6% for the week.


American Express Reports Earnings

American Express Company (AXP) released its first quarter earnings on Thursday April 20. Revenue reflected stronger-than-expected growth, however shares fell almost 4% after the report's release.

The company reported revenue of $14.3 billion, up 22% from $11.7 billion reported at this time last year. This was above analysts estimates of $14.03 billion for the quarter.

"Our first-quarter results reflect strong growth in Card Member spending and continued high engagement with our premium products, tracking with the full-year 2023 guidance we provided in January," said American Express CEO, Stephen Squeri. "Based on our performance to date and the momentum we see in our business, we remain confident in our ability to achieve our longer-term growth plan aspirations."

American Express reported net income of $1.8 billion for the quarter or $2.40 per adjusted share. This is down 12% from last year's first quarter earnings of $2.1 billion or $2.73 per adjusted share and missed analysts' estimates of $2.60 per adjusted share.

The financial services company delivered stronger-than-expected growth in card fee revenue. American Express added 3.4 million new card member accounts in the quarter, with U.S. Consumer Platinum and Gold, U.S. Business Platinum and Delta co-brand account acquisitions all reaching record levels. Retail deposits grew by $11 billion in the quarter and new card growth and higher usage of travel-related benefits provided strong card member spending.

American Express Company (AXP) shares ended the week at $163.78, up 1% for the week.
Treasury Yields Fluctuate
Yields on U.S. Treasuries rose earlier in the week as investors assessed global economic data and the effects it may cause with the Federal Reserve's monetary policy. Yields fell towards the end of the week as reports signal a larger-than-expected economic slowdown.

On Wednesday, the Office for National Statistics announced the U.K. consumer price index (CPI) rose over 10% annually, exceeding analysts' expectations of 9.8%. On a monthly basis, U.K. CPI rose 0.8%, over the 0.5% anticipated by economists.

"[Treasurys] were under pressure overnight in the wake of higher-than-expected U.K. inflation print," said BMO Capital Markets strategists, Ian Lyngen and Ben Jeffery. "As a result, the market is pricing in a higher probability that the Bank of England delivers another hike when the decision is made on May 11."

The benchmark 10-year Treasury note yield opened the week of April 17 at 3.52% and traded as high as 3.64% on Wednesday. The 30-year Treasury bond opened the week at 3.74% and traded as high as 3.84% on Wednesday.

On Thursday, the U.S. Department of Labor reported that initial claims for unemployment increased 5,000 to 245,000 for the week ending April 15. Continuing unemployment claims increased 61,000, reaching 1.87 million.

"While the [claims] levels are still historically low, the number of people collecting unemployment benefits has definitely been on the rise this year, another signal that the labor market, though still hot, is coming back toward a more balanced/normal state,'' said chief U.S. economist at Santander, Stephen Stanley.

The 10-year Treasury note yield finished the week of 4/21 at 3.58%, while the 30-year Treasury note yield finished the week at 3.78%.
Mortgage Rates Move Upward
Freddie Mac released its latest Primary Mortgage Market Survey on Thursday, April 20. The survey showed mortgage rates rose for the first time in over a month.

This week, the 30-year fixed rate mortgage averaged 6.39%, up from last week's average of 6.27%. Last year at this time, the 30-year fixed rate mortgage averaged 5.11%.

The 15-year fixed rate mortgage averaged 5.76% this week, up from 5.54% last week. During the same week last year, the 15-year fixed rate mortgage averaged 4.38%.

"For the first time in over a month, mortgage rates moved up due to shifting market expectations," said Freddie Mac's Chief Economist, Sam Khater. "Home prices have stabilized somewhat, but with supply tight and rates stuck above 6%, affordable housing continues to be a serious issue for many potential homebuyers. Unless rates drop into the mid 5% range, demand will only modestly recover."

Based on published national averages, the savings rate was 0.39% as of 4/17. The one-year CD averaged 1.54%.

Editor's Note: The publicly available financial information is offered as a helpful and informative service to our friends. This article is not an endorsement of any company, product or service.
Published April 21, 2023
Previous Articles
Acuity Brands Posts Earnings Reports
Nike Reports Quarterly Results